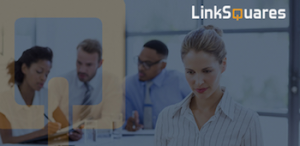 In 2017, the technology sector continued to evolve at a quickening pace, creating new challenges for General Counsels, CFO's and other legal and finance team members. And the New Revenue Recognition Standards update could mean hefty fines for those teams who do not maintain compliance.
Needless to say, this year definitely gave us plenty of opportunities to provide our readers with content that we believe can help them drive business and reduce legal risks.
But don't worry if you were too busy to read every blog post. We've gone through our content and selected the posts that have gotten the most traffic and social shares; the content our readers have told us gave them the biggest insights and actionable steps. So here are the top 5 blog posts of 2017!
1. In-House Counsel Q&A with Tim Parilla – DraftKings General Counsel
As we mentioned up top, technology companies are continually facing new challenges, which requires they come up with innovative ways to meet consumer demands.
Earlier this year, we sat down with Tim Parilla, General Counsel for DraftKings, to discuss new developments in the tech sector and what legal implications they bring. This was a great Q&A and an opportunity for our readers to learn about some of the risks and challenges General Counsel's and legal teams are facing today.
2. Free eBook: The Ultimate Guide to Working with Scanned PDF Contracts
It turns out this free eBook was one of the top blog posts of the year. Helping companies access what they have locked away in Scanned PDF documents. Without access, transactions are risky and terms may or may not be met.
It goes without saying that legal teams require a system be in place to manage contracts. In order for this system to be comprehensive, data must not only be centrally located, but also easily accessible and searchable.
If your business is currently dealing with time-consuming manual reviews, not to mention potential legal risks stemming from scanned PDF files, you'll definitely want to download our free ebook The Ultimate Guide to Working with Scanned PDF Contracts.
3. ASC-606 Regulations: 5 Steps to Properly Recognizing and Reporting Revenue
Unless you've been living under a proverbial rock, you've no doubt been affected by the Financial Accounting Standards Board Accounting Standards Update called "Revenue from Contracts with Customers".
Have you made sure your legal and finance teams are prepared for these changes? If not, the new year could bring some pretty hefty fines.
While the changes may seem overwhelming, there are 5 steps that will help you keep your head above water, and we cover all of them in this blog post.
4. New Revenue Recognition Standards and How it Impacts Your Contracts
While we're on the subject of the new Revenue Recognition Standards, this post is a great place to begin if you want an overview of what exactly these standards are, what they mean for your legal team, and how your processes for revenue allocation, price and contract changes and disclosures may need to be adjusted moving forward.
If you're still scrambling to become compliant after reading this blog post, take a minute to download our free eBook: "ASC-606: New Revenue Recognition Standards and How It Impacts Your Contracts."
5. Evaluating Contract Management Software? 4 Key Considerations
Contract management software (CLM) has been around for decades, but that doesn't mean it's easy to select the right application for your business. The biggest mistake business leaders make is buying a "solution" without having a full understanding of the needs of their legal and finance departments.
We know a thing or two about the contract software needs of high-growth tech companies and thought it would be interesting to share the 4 key considerations to keep in mind when selecting the right one.
Thats it! We at LinkSquares hope you have a happy new year and look forward to providing great content in 2018 and beyond!