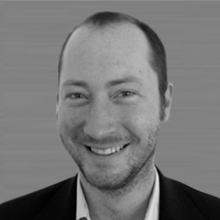 Tim Parilla spent the last 3 years as General Counsel for DraftKings. During that time, Tim was responsible for overseeing all aspects of the company operations with potential legal implications, and acted as a strategic advisor to the company's top management regarding regulatory issues, litigation and day-to-day operations.
Prior to joining DraftKings, Tim was engaged in regulatory consulting work in the online gaming industry, and also worked in the emerging cryptocurrency space.
Tim has a law degree from the Walter F. George School of Law at Mercer University in Georgia.
LinkSquares sat down with Tim to get his thoughts on some of the legal challenges General Counsel's and legal teams are facing today.
Q: What is the outlook concerning venture financing and M&A trends in 2017?
A: It is likely that the VC activity will increase in 2017. Small and mid-stage companies are likely to find raising money a bit easier, although the VC's will be harder on valuations. As far as M&A activity, it really depends on the industry.
Q: What are the biggest legal issues you see with growing tech companies currently?
A: The biggest thing I think is making sure you're organized. Any growing tech company is going to consistently try to raise additional capital, and depending on how frequently those financings occur, and depending on some of the other business activity, you may have a situation where you have hundreds, if not more, contracts that the CFO or GC must gather and put in a format where information can be easily disclosed throughout the financing process. So, organization is challenging but really necessary.
Q: How have you seen the role of a general counsel at tech companies develop recently?
A: There's become more of a desire on the part of entrepreneurs to get actual legal advice that's meaningful to them. Often with outside attorneys, there are so many caveats that they will place on any advice that they give, it can really make the business owners more confused than they were before they spoke with the lawyers.
So, when they're looking for someone who's in-house, they want someone who understands what the business is asking, even if the business is not asking in the right way. What that comes down to is having a lawyer the entrepreneurs see as a true business partner; someone whose main goal is to further that business, and not just by avoiding legal risk.
Q: If you had one piece of advice to give other General Counsels this year what would it be?
A: I would say the most important thing is to focus on determining how the GC and GC's office are going to advance the interests of the business. When you walk in the door every single day, the first thing on your mind should be, "How am I going to help the business make money today?" Historically GC's have thought about how they're going to help the company save money, but that's not really a progressive way to look at your role within an organization.
There's a difference between being a competent GC and a good GC. Some lawyers think, "I've negotiated bills down and have saved money," or "I've mitigated this one thing that could have resulted in significant exposure." Well, that's all well and good, but that's your job, that doesn't make you a good GC or a true business partner.
You need to actually contribute and help the business drive sales and drive user engagement. And this all boils down to learning the business and the product and opening your awareness to issues that will help the business meet its goals.
Q: What do you think are the top 1 or 2 trends for legal departments in 2017?
A: Many entrepreneurs are beginning to recognize the value of having an attorney in-house. I think anyone who's gone through a decent-sized series B round looks at those legal bills and probably starts to panic a little bit and starts to realize they need to begin planning for the next round. Saving on outside legal fees may be the impetus for entrepreneurs to begin searching for an in-house attorney, but entrepreneurs would be wise to think critically about the type of attorney the business really needs. So, not so much a trend for legal departments but a start-up trend toward actually hiring lawyers a little bit earlier than they otherwise would.
For legal departments that are established, there's the consistent focus on making sure that outside law firms are kept in check in terms of their spend, and that the things that can be handled in-house start to come in-house. With this in mind, I think we'll start to see in-house legal departments bulking up in areas like commercial law, IP, consumer/data protection and less of corporate law and M&A activity.
Q: From a technology perspective, what are the top challenges for legal teams currently?
A: Right now it's tough because when you look at potential technology solutions for in-house legal departments, there really aren't that many that are thought through well enough to get done what you need to get done. Much of the work of in-house legal departments is being cognizant of what is in the company's legal agreements. But when you don't have a standardized form of contracts, which is common in many growth-stage tech companies, it becomes very difficult to organize what's in those agreements. And, once you start down a road where you're going to need to disclose certain aspects of those agreements, you have to go through each one individually and pull out the information that's needed. That's really where the heavy lifting comes in.
At the end of the day you need to be able to sort through these types of agreements in a meaningful way to give you the output you need for whatever transaction you're approaching. And also for litigation purposes. If you have a large civil litigation and slightly different provisions in the agreements at issue, you need to, very quickly, be able to analyze the risk without having to read through every single agreement word-for-word.
Q: Any other commentary or advice you'd like to provide for growing legal departments to consider in 2017?
A: Listen to the business as often as you can, and understand that the reason you add value as an in-house lawyer is because you are a partner with the business. There are a lot of outstanding lawyers who work at law firms who can walk into your business and identify more risks than you'll ever be able to, who can point out different things that you're doing wrong or that you should be doing differently to avoid those risks. But if you ask, "What's really important to the people who are driving my revenue, what's really important to my customers?" those lawyers are going to have a hard time answering. And that's a problem. When you're in-house, you need to be able to answer those critical questions.