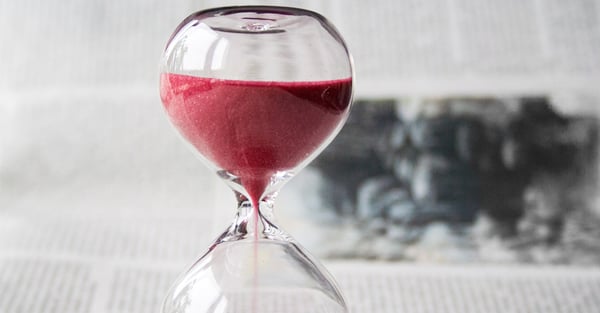 Most legal practice management software is designed with a specific audience in mind: private legal practices. That means most legal software is designed above all to account for one specific metric: billable hours.
So, what happens if you're an in-house counsel and you don't work off the billable hours model? You need software that's designed specifically for your needs, but most isn't.
As a result, most in-house legal teams end up making do with the same software the rest of their organization uses. The same spreadsheets, word processors, document storage, and other office productivity solutions that serve marketing, sales, accounting, human resources, and facilities management can be made to work for legal departments, but there's a better way to work (and live) than that.
In this eBook, we discuss the types of legal software designed to benefit in-house legal teams, rather than private practices, and bring some efficiency and ease-of-use to the lives of corporate counsels everywhere.

Legal-Focused Document Management
While very few people would describe lawyers as "professional writers," few vocations spend as much time reading and writing documents as attorneys, paralegals and their staffs. And all those documents -- contracts, depositions, briefs, motions and the like -- have to be safely kept somewhere. That's where document management software comes in.
Solutions like Box, Dropbox, and Google Drive make it easy to store, share, collaborate on, and sync documents across the internet, where no single lost laptop or crashed server can compromise your precious files. However, when you're shopping for a document management solution, there are some key considerations and critical features that are necessary to ensure the needs of the legal team are met.

Legal Team Requirements
Full Text Search
Every document management system will let you search by the name of a file, and most can sort those results by file type and creation date. A legal-centric document management system needs full text search, so that users can search by the content of documents. That way, if someone doesn't put the word "Acme" in the filename of the Acme client contract, you can still run a search for "Acme" and get relevant results. And that full-text search needs to extend to multiple file formats, so that you can find "Acme" in word processing files, spreadsheets, slide decks and, in an ideal world, PDF documents, too.
Advanced Filtering and Search Queries
Above and beyond full text search, a legal-centric document management solution needs to offer advanced filtering options, like searching by specific phrases, and recognizing explicit contract terms, clauses, values, and categorizations. So, if you need to find the final, executed version of the Acme sales contract, you should be able to sort by sales agreements, with execution dates in the past, that contain "Acme Industries" as a client party.
Robust Integration Options
Whatever other solutions you adopt on this list, your document management system should be able to integrate with most or all of them, such that any documents created, edited, or executed in other programs can be automatically stored, shared, and searched within a single legal document archive.


Pre-Signature Contract Drafting
Believe it or not, it's technically possible to run a perfectly competent and efficient in-house legal team with Microsoft Word, but a legal-centric contract drafting solution does more than make sure your spelling is correct. It should drive your contract-drafting workflow. Here's what to look for in an MS Word enhancement or replacement tool.
Legal Team Requirements
Contract Templates
Most contracts are derived from a library of boilerplate clauses and standard agreement structures, and your contract drafting solution should support using these sorts of templates to create new contracts in a guided, repeatable fashion.
Legal Review & Due Diligence Integration
Your contract drafting solution should integrate with whichever tool you employ to perform contract analysis and due diligence, so that you can keep contracts on track during creation, rather than having to review your agreements only after they are completed.
Workflow Integration
Contracts are drafted, then reviewed, then approved, then executed, then stored and monitored. Your contract drafting solution begins this workflow and thus should integrate meaningfully into the other solutions handling other steps in this process.


Digital Signature
The days of mailing, faxing, and even scanning hand-signed physical documents are over. But just because a solution can collect a digital signature doesn't mean it's optimized for use by in-house legal teams. Here's what a legal-worthy e-signature tool must do.
Legal Team Requirements
Auditable
It's not enough to know that a document was signed; a legal-centric e-signature solution can tell you who signed which exact document on which date from which user account, all of which may be necessary elements of ediscovery at a future time.
Workflow Integration
Just like every other solution on this list, your digital signature tool should connect to the other contract management applications so manual document handoff is minimized.


Due Diligence
Your contract analysis and due diligence solution is where your greatest source of potential efficiency (and risk mitigation) lies. By helping you analyze the contents of your contracts in an accurate, automated fashion -- literally, reducing or eliminating the need to read and reread executed agreements -- you can cut out a significant portion of the "grunt work" for your in-house legal staff. But to do so, the solution needs some key components.
Legal Team Requirements
Artificially Intelligent Contract Parsing
Your due diligence and contract analysis solution should be able to identify the type of contract (lease agreement, sales contract, privacy policy, etc.) as well as the major component clauses of that contract (payment terms, assignment clauses, governing law) and key individual values (included parties, execution dates, automatic renewal terms and dates). By extracting these key data points, you can expedite due diligence and minimize manual contract review.
Integrate with Task Management Systems
When you can automatically identify the type of contract (like a client services agreement), the parties of a contract (like who the client is) and the actionable clauses of a contract (like when the client has the option to cancel or renew), you can use that data to drive tasks in non-legal workflows (like cuing the client management team to ensure a customer is happy enough to review). Your due diligence solution should integrate with systems like Salesforce, Wrike, or similar task managers to help legal data automatically "advise" the rest of the organization.
Provide Data for Risk Management
Your contract due diligence solution should be able to track commonalities and differences between agreements, so that you can automatically tabulate, for example, how many contracts are in effect that contain your old payments terms, or which of your agreements are subject to which governing jurisdictions. By parsing these items at the speed and scale of software, your legal team can build a near real-time model of your overall contract risk, without the need to constantly tabulate data in an Excel spreadsheet or similar ad hoc tool.


Conclusion: Efficiency is the Goal
Most if not all in-house legal teams are created to save money, either by directly limiting outsourced legal costs, or indirectly by helping the organizing avoid unnecessary liabilities. The latter is achieved by being good legal professionals. The former is achieved by being efficient legal professionals -- and modern efficiency requires modern software.
More simply, if bringing lawyers, paralegals, and legal support staff in-house isn't significantly cheaper than simply retaining outside counsel, your company won't keep doing it. Fortunately, with a suite of legal software solutions optimized for efficiency rather than billable hours, corporate counsels can deliver as good or better legal advice or far less cost than by hiring an outside firm.
LinkSquares can help make sure efficiency happens.
LinkSquares is the modern contract analysis solution powered by artificial intelligence that can read, parse, and categorize contracts at the speed and scale of software. With a suite of powerful integrations and the ability to extract critical data from all your executed agreements, LinkSquares is the foundation of your optimally efficient in-house legal team.

If you're ready to start building the best possible contract management software suite for your business -- and escape the trap of billable-hours applications -- contact LinkSquares today.