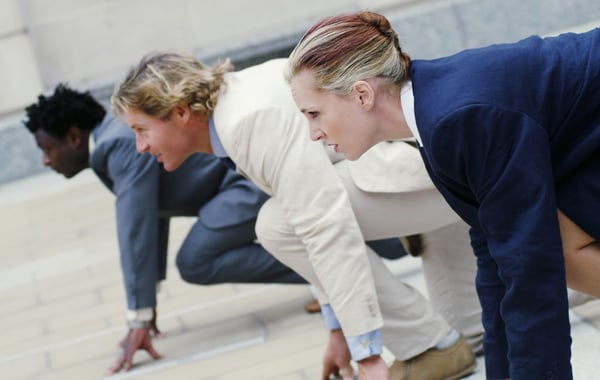 In our last blog post we talked about the different ways that blockchain technology and smart contracts will affect the legal industry in the near future. While some speculate that smart contracts spell the beginning of the end for legal teams, the truth is, lawyers aren't going anywhere anytime soon.
Legal teams will still be needed to negotiate and draft provisions that will eventually be converted into self-enforcing programs by techies. While said techies will most likely be focused on the "if – then" triggers, it will be lawyers who will need to draft and negotiate specialized terms and spell out individuals' rights.
The legal teams of the future will help develop smart leases, smart loans and forbearance agreements, smart purchase agreements, and smart settlements. In addition, legal teams will need to help their clients deal with blockchain disruption. Those lawyers who position themselves now as experts in managing new regulatory and legal structures will do very well in the coming years.
With this in mind, here are some ways legal teams can prepare for the smart contract revolution.
Create Multidisciplinary Teams
Smart contracts will require multidisciplinary teams that not only include lawyers, but also software developers who translate legal constructs into self-executing transactional structures, and software coders who put it all into the necessary code. This change not only represents a new practice model, but also a new business model that will, most likely, require new payment terms.
Understand the Technology
Blockchain technology, also known as distributed ledger technology, is what is driving the current revolution. It would behoove lawyers to become familiar with the basic concepts of blockchain and encrypted transactions. There are many good resources online that will help legal teams grasp the underlying technology of smart contracts.
Pay Attention to What Your Competitors are Doing
As with any new technology, there will be those who are early adopters and get a leg up on the competition. If you're not sure whether being an early adopter yourself is a good idea, take a look at your competition. You may be surprised to find some teams in your industry are already making moves in fintech, supply chain, and healthcare management. What steps have they taken for adoption? How have they reshaped their internal environments? Who are they serving?
Learn About Potential Regulatory Issues
It is said the cryptocurrency space is like the wild west, with little in the way of rules and regulations. But as blockchain becomes more mainstream, we can be sure regulatory issues will come to the forefront. Legal teams must make it a priority to stay current with regulatory developments, fines and penalties.
There are many online resources that will help legal teams monitor developments in the blockchain community and cryptocurrencies in general. A good place to start is with the Association of Corporate Counsel. You may also want to check out the Chamber of Digital Commerce website for updates and insights.
There is no denying that blockchain technology and smart contracts are poised to transform traditional legal services. And perhaps this is a good thing. Advancements, after all, have a way of driving industries forward. Now is the time for in-house teams to become involved and learn how they can best help their clients navigate these cutting-edge and disruptive technologies.