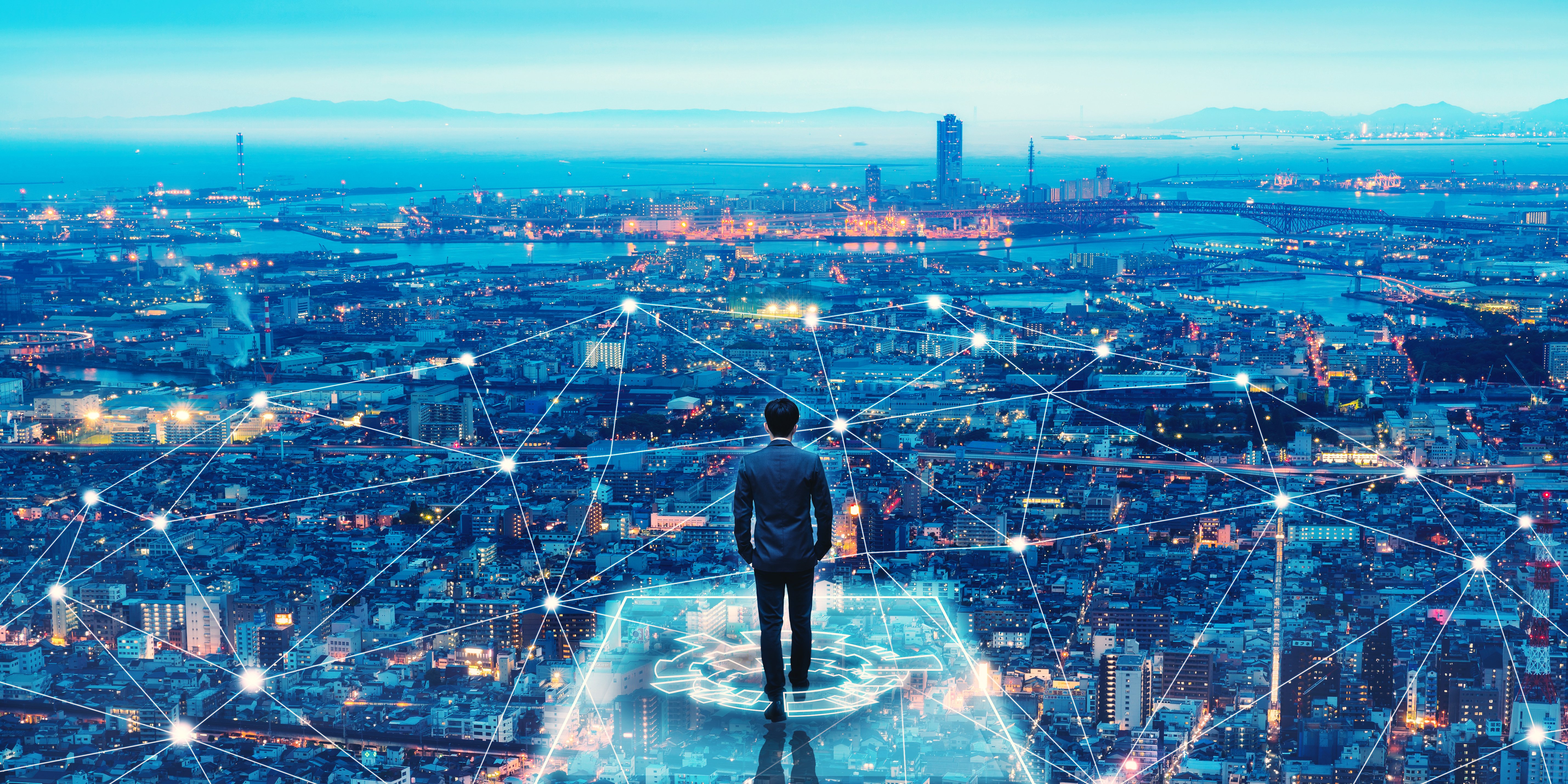 The following is an excerpt from The Link, LinkSquares' quarterly publication. Check out the full publication here.
VentureBeat recently highlighted findings from a Signal AI survey regarding the impact of artificial intelligence (AI) on business. According to the research, U.S. companies lose a combined $4.26 trillion in revenue annually due to their lack of AI capabilities to support critical decision-making. This eye-opening figure got our CEO, Vishal Sunak, thinking about the journey every company takes to leverage their data.
Today, AI can be used to unearth data insights that enable your company to shape its future. Below, Sunak highlights the following four steps to a data epiphany:
Step 1) Data Collection: Figure out how to collect data. The practice of storing data in Excel has been around for decades, and this step is rudimentary for most.
Step 2) Visualization: Now that you have data, do you have the means to see it? Work on some graphs and charts.
Step 3) Prediction: Once you have collected enough data, identify trends and use the data to make a prediction or inference.
Step 4) Wisdom: Harnessing AI systems can produce predictive wisdom over your data, allowing you to control your future.
Fast Track: Get Ahead of the Competition
According to the survey, 92% of respondents feel companies must leverage artificial intelligence to support critical decision-making. There's an apparent demand and desire for AI solutions, but leaders aren't always clear on how and when to deploy. So, how do you get through the four steps highlighted above and get your AI in gear?
LinkSquares can help.
We guide companies along their data journey by enabling them to obtain and gain insights from their contract data. With data extraction and visualization capabilities, our customers are able to uncover macro trends that lead to more informed decisions.
We look at anonymized data across 400+ customers and can see strong trends that emerge. LinkSquares has extracted over 50 million points of data, and we're excited to share a new batch of data trends we've identified. Stay tuned.
From Data to Wisdom
AI insights will quickly put you on the path to business enlightenment. Humans may not be able to store and contextualize thousands of contracts – but AI can. If you're ready to put your contract data to work with the leading AI-powered Contract Lifecycle Management (CLM) Solution on the market, schedule your LinkSquares demo today.