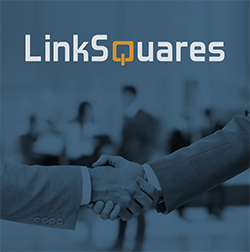 Contract management poses unique challenges to every organization. Some of these challenges are small, while others can lead to catastrophe. Your contracts affect virtually every business relationship and determine exposure to risk. While most companies understand this, many don't have processes that help them manage these contracts effectively. Instead, they depend on outdated document management systems that end up costing them time and money.
In order to stop this loss, prevent litigation risk and keep your legal house in order, you've got to first understand which contractual problems are doing the most damage, then systematically eliminate those problems one by one.
For instance, do you have access to the data in your contracts? How can you fully measure and mitigate legal risks when all of that fine print is buried in your contracts, never to see the light of day? When your in-house counsel is tasked to review each and every contract manually, will they be able to meet quarterly sales deadlines? If not, your revenue will suffer.
If your business is currently dealing with contract review headaches and inefficiencies, you'll definitely want to download our free ebook "LinkSquares Case Studies and Common Use Cases." In this ebook you'll learn some of the common use cases of LinkSquares through the case studies of three customers:
Ventiv Technology needed a solution that brought their work inhouse and reduced the need and costs for outside counsel.
Bazaarvoice had a large number of agreements that were difficult to manage. They required a way to reduce the guesswork when it came time for reporting.
DraftKings had experienced high growth quickly and needed to get their house in order from a contracts perspective.
Through these use cases, you'll see why LinkSquares was a good fit for our customers and why it may be a good fit for your company.
Click here to download LinkSquares Case Studies and Common Use Cases and learn how your department can save time and money in contract review.