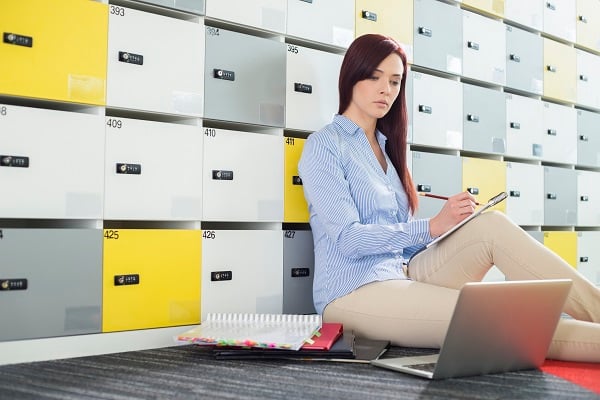 Successful legal contract management starts and ends with efficient and well-managed document processes. Without a sound approach, management becomes a source of frustration, while costs and legal debt continue to increase. Lawyers spend countless hours manually reviewing each and every document for vital information, and team members struggle to locate important corporate information. On top of this, inefficient management practices that hinge on scanned PDF images, which aren't easily searchable, lead to increased legal risk.
Fortunately you have some options to move forward. Optical Character Recognition, or OCR technology, lets you convert different types of documents, like scanned PDF images, into editable text-based documents. The OCR conversion process allows organizations to get out of the stone ages and move to a more modern, digital process that will optimize their document management strategy.
But, OCR technology is still not perfect and there are some common mistakes and issues you should be aware of. Here are four best practices you should consider if you plan to try to convert your scanned PDF's to digital.
1. Asses the Source Material
Before beginning your OCR conversion process, take a good look at your printed source material to determine if it contains any unique characteristics that will make the conversion simple or difficult. For instance, OCR applications rely on lexical data and existing modern-language dictionaries. But for special terminology or historical language, the required lexical data may not exist. Should you have pages that require special OCR treatment, it's best to come up with an automated process whereby these pages can be filtered.
2. Create a Workflow
Every OCR conversion project requires a viable and detailed plan of execution. Without one, things can go south quickly and your chances of success dwindle. Your plan should include a few steps to ensure your conversion goes as smoothly as possible. We recommend:
Register and verify all documents and sources
Gather and archive all documents and attachments
OCR conversion process
Review each document for quality assurance before final sign off
3. Be Aware of Common OCR Technology Mistakes
All OCR readers commonly make accuracy mistakes. Our research has shown that even the best tools available are only about 90-95% accurate. This means there are going to be some common misspellings of words you're going to get once you convert your documents. Here are some of the common spelling errors we see:
tenns —> terms
pennit —> permit
person —> perform
tenn —> term
fonn —> form
fonnal —> formal
lnfonnation —> information
lnfonnalion —> Information
perfonn —> perform
leam —> learn
sirategic —> strategic
This is an area where LinkSquares conversion process can really help you. Our process will not only handle the tedious work of conversion, but convert in accuracy higher than what current technology is allowing today. Our conversion process can increase accuracy to 99% or higher.
4. Consider Outsourcing Your OCR Conversion Projects
As you can see, guaranteeing a successful conversion project takes a lot of planning and time to execute effectively. Also, while there are tools out there like Adobe and Abbyy FineReader, they tend to make the common mistakes we've mentioned. If you're thinking about undertaking your organization's conversion project, you have to decide whether it's something you actually want or should take on yourself. Would it be more practical for someone to help you? Remember, mistakes made now can lead to legal risks down the road.
At LinkSquares, we've assisted global clients large and small convert their important legal contracts. We have the experience, workflows in place, and knowledge to avoid the most common mistakes and pitfalls.
If you're about to take on an OCR conversion project but are unsure if you should handle it, reach out to us at LinkSquares or email us at info(at)linksquares.com for a free project consultation.