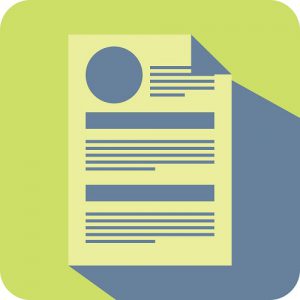 Are most of your legal contracts or customer agreements scanned PDFs? This can be a huge problem for companies of all sizes, particularly because scanned images are hard to manage and require manual reviews, which generally take too much time.
At LinkSquares, we've worked with some of the biggest companies in the world to help them address this challenge of working with scanned PDF documents. If this is a problem you're currently experiencing and you'd like to know how to deal with these document challenges, this post will cover several steps that will help you get a firm grip on your scanned legal contracts.
1. Gather your scanned PDFs into a single location
Your first step on this mission is to get organized. It'll be much easier for you to deal with files that are all located in one location, instead of living in multiple locations. It's really important that you check all areas that you could have saved legal contracts. For instance, check your customer relationship management tool and all of your employee emails. Gather all of them up and get them to a single location. LinkSquares can be a great place to create a single location for all your storage files.
2. Convert them back to digital files
Once you've gathered all of your scanned PDF documents into one folder, you need to convert them back to digital files. The reason this step is important is because it improves your ability to search your files. They are now unlocked documents that are easier to manage, and you can easily search through the text and pull the pieces of information out that you need when you need them.
So how do you convert your scanned PDFs back into digital documents? We recommend you use a tool like Adobe or Abbyy Finereader. But keep in mind there are common inaccuracies, and at the end of the conversion, your legal documents are only going to be about 95% accurate.
This is an area where LinkSquares can really help you to not only convert, but convert in accuracy higher than what current technology is allowing today. Our solution is 99% accurate. On top of this, we've created a search engine so you can find information across any number of contracts quickly and easily, which means no more manual reviews.
3. Use a digital process moving forward
Congratulations, you've now converted your scanned PDFs back into digital documents. We recommend using a digital process for your documents moving forward. One of the main things we recommend is using an eSignature tool like DocuSign or Adobe Sign (formerly Echosign).
Using these tools should be one of your first steps to creating a digital process and will allow you to say goodbye to printing, signing and scanning forever. eSignature tools are a simple way to keep you in the digital age moving forward.
And speaking of living in the digital age, it's shocking how many companies, big companies, are still using archaic methods of storing and reviewing legal contracts. There's simply no need when you can follow these steps. Don't have the time to gather and convert? LinkSquares can help, reach out to find out how today.