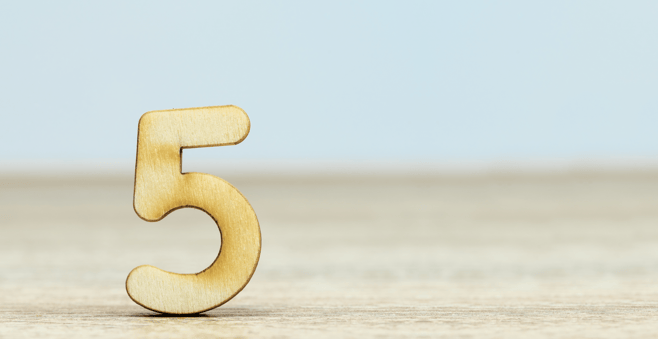 At LinkSquares, we're talking with legal teams every day. As we all know, remote work provides us with less organic opportunities for networking or impromptu conversations-- so it's easy to get stuck in "day-to-day stuff." Last week, we had a few (virtual) networking nights with GCs and want to give you a sense of the common experiences we heard about. So, we've rounded up the top 5 things we learned from GCs last week.
#1 Take a Break From Zoom and Try a Walking

Phone Call Instead
Working with distributed teams is something that we've all been struggling with to some degree. Even if your team "has it down," chances are you also work with other teams across your organization-- there's bound to be a disconnect in some form. Whether you're not seeing your team face-to-face, you're on a team that is on a staggered schedule, or haven't met a portion of your team yet in-person, you're definitely not alone. GCs across the board are thinking about how to best connect with and engage their remote employees.
Some great tips we've heard are around making a point to connect outside of the "work" setting. This obviously isn't the traditional office happy hour anymore. But, great connection has come from taking a "zoom break" and having a check-in call with team members. Talking on the phone for some casual conversation about non-work topics makes a big difference, especially if you haven't met some people in-person yet. This is also a great way quickly to check-in with people outside of your team and make sure you're not getting isolated by back-to-back zoom meetings.
#2 Use Hiring Remotely as an Opportunity to Cast

a Wider Net
Hiring during a global pandemic is new for everyone. It's a longer process for most people, and there is high demand for anyone with a data-security background. This makes the competition fierce on the side of the employer. People are also hesitant to make a move when both state regulations and what any sense of "normal" means are both changing so rapidly.
While we can't control outside factors, this also brings an opportunity for employers. If your team is now hiring for a remote position, it's time to start casting a wider net. Taking this opportunity to interview more candidates presents the opportunity to hire people with more diverse backgrounds than before.
#3 Make Data Mapping a Priority for 2021
It goes without saying that between GDPR, CCPA, and Brazilian General Data Protection Law, legal teams are scrambling to ensure current and continued compliance. If you're wrestling with this, you're definitely not alone. One thing that we have heard frequently is that a goal for many legal teams next year is to have clear data mapping. If you'd like to learn more about what the CCPA, and Brazilian General Data Protection Law, mean for your legal team, check out our blog.
#4 Present Productivity Metrics When Getting

Budget for Legal Technology
Since we are providing legal technology here at LinkSquares, it makes sense that this is something we hear about on a daily basis. Legal teams are looking for feedback and thoughts on the best way to get a budget for technology that their teams need. Tactics are all different depending on many variables, but some major themes continue to ring true in most cases.
Productivity and having everything in one place have been two essentials in 2020 and this will continue to be true for the foreseeable future. Arguments based on boosting productivity (therefore cutting costs) and creating a go-to place to find all documents for distributed teams can not be disputed.
Across the board, metrics and charts to show how much your legal function is contributing to overall goals helps to get a budget. If you can show how many hours your team would save the proposed technology (and how many legal dollars that equals out to), this is essential. Granted, presenting metrics is difficult if you do not have any legal technology in place yet-- so this is also a good time to demonstrate the importance of being able to provide your team with access to these metrics.
#5 Keep Listening and Having Conversations

About COVID-19
Will we be going back to work in 2021? Will we be getting vaccinations before returning to work? Should we be required to? These are all questions on leadership teams' plate this coming year. Planning for the return to office guidelines and requirements is different depending on so many factors - state, industry, essential vs. non-essential, employee's comfort level-- the list goes on and on. There is no solid answer yet, of course, but these conversations and decisions are a topic of conversation for almost everyone we talked to. The only advice here is to keep listening and having conversations.
Hopefully this roundup helps legal teams feel more in touch-- even though we are all distanced, the struggles are quite similar. And, if you're interested in learning more about how we can help your legal team, contact LinkSquares today,