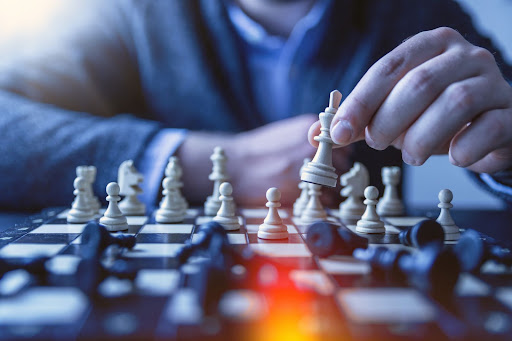 Here at LinkSquares we know the importance of staying on top of your data privacy compliance in this ever-changing regulatory environment. We also know what a challenge it can be. Between GDPR, LDPD, CCPA, and others, the list of regulations keeps growing -- as does the list of companies being held accountable for privacy lapses. Aside from hefty fines, non-compliance means loss of customer trust and damaged institutional reputations.
Due to these growing international regulations, companies are trying to make sense of which data privacy laws impact them and their liability risk for data breaches. GDPR in particular highlights that tracking these regulations is not always easy. GDPR has been altered by rulings like Schrems II, and the recent adoption of the SCCs (Standard Contractual Clauses) by the European Commission. As tedious as tracking one regulation can be, many companies must also comply with multiple regulations, such as the Brazilian Data Protection Law or the UK's Data Protection Act of 2018.
Fortunately, LinkSquares understands the growing need for corporations to oversee, with ease, all aspects of their data privacy. We have pioneered leading edge technology to make it faster and more cost effective to manage data privacy and minimize the risk to your business, beginning during the drafting process and continuing into post-signature management.
In the words of Kiren Latka, LinkSquares' Senior Legal Specialist, "Without a Data Privacy Officer, companies have a huge compliance burden. We want to make it easier and more cost-effective to manage your data privacy requirements and your Third-Party compliance, thereby minimizing the risk to your business."
Pre-Signature
With LinkSquares, reducing risk starts even before the contract is created. LinkSquares allows you to easily standardize the language in your new contracts through our Clause Library. The Clause Library stores your pre-approved language that can be updated to evolve with the regulatory landscape. Then, in seconds, you can add the easily identifiable clauses to your contracts. This will ensure all of your agreements contain key provisions associated with specific data privacy regulations.
With LinkSquares, you can also ensure that every contract has been properly reviewed with key workflow and collaboration features. Each contract can be assigned specific owners and approvers with comprehensive workflows that route agreements to the relevant person. These are practical tools designed to drastically mitigate risk while at the same time greatly reducing time spent on the contract creation process as a whole.
Post-Signature
Once a contract is signed you're now bound to the agreement terms and the risk truly becomes risky. To truly get a handle of your data privacy compliance, you need deep and immediate visibility into relevant clauses. LinkSquares uses proprietary AI to extract key pieces of information, called Smart Values, storing that data within a central repository where it populates comprehensive dashboards and can be used to run searches and reports.
With over 70 Smart Values currently available, LinkSquares can extract many of the key data points you need for day-to-day contract management. Among these Smart Values we have several dedicated specifically to the data privacy clauses you care about. Things like Customer Data Clause, Data Breach, Data Breach Notification Period, and Data Security Clause, to name a few.
Today, we're also releasing a brand new set of 14 Smart Values specifically designed to bolster your data privacy insight. To help you gain visibility into whether you're able to transfer data internationally, we're releasing International Data Transfer Clause and International Data Transfer Consent Required. Having easy access to your transfer clauses is critical since these rules have been through a number of changes over the last few years with Schrems II, the newly adopted SCCs, and with other countries creating data privacy laws like Argentina. Similarly, we're releasing Data Retention Clause, so you can keep close tabs on how long you can keep personal data and when you must purge it from your systems.
And for more insight into your data security, several new Smart Values will automatically identify any instances of provisions pertaining to third-party audits and certifications. This includes HIPAA, PCI, ICO, and SOC (including SOC 1-3 and Types 1-2).
Tracking these key certifications are crucial in maintaining control of your data security obligations, but they are only the tip of the iceberg of what LinkSquares has to offer. If you wish to further track your data privacy compliance or data security, and you have a sample of documents, LinkSquares can create a Custom Smart Value for you, specifically for your needs. We can also find a match amongst our many Strategic Smart Values that we already have in the data security area.
Want to learn more?
LinkSquares is the fastest AI-powered Contract Lifecycle Management (CLM) solution built specifically for in-house legal teams. Please reach out to schedule a demo and say to your ever-growing data privacy concerns.
Subscribe to the LinkSquares Blog
Stay up to date on best practices for GCs and legal teams, current events, legal tech, and more.