June is a particularly exciting month for many reasons. For some, it means the start of summer with warmer weather. For those in the world of Legal, it means the end of a quarter and an influx of contracts to be drafted, reviewed, and signed. For LinkSquares, it means new feature releases that help legal teams manage their contracts more efficiently. Let's dive in:
Custom Agreements View in Analyze
With our AI-driven data extraction and proprietary Smart Values, LinkSquares is committed to providing the contract information you need, when you need it. With June's release of Custom Agreements View in Analyze, we made this process even easier.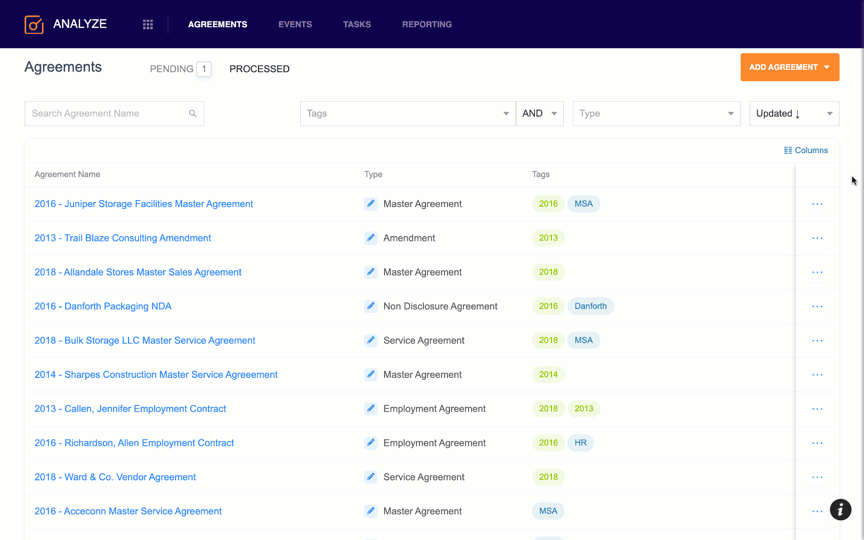 With Custom Agreements View, customers can now personalize the way their contract information is organized by selecting and arranging the specific data that's critical to their day-to-day needs, including their Smart Values. This provides at-a-glance access to the granular information that formerly required running a report, saving customers significant time navigating their data.
Agreement Request in Finalize App in Salesforce
LinkSquares' mission with Finalize has always been about making contract creation as fast and easy as possible. By bringing the Agreement Request functionality into the Finalize app in Salesforce, you can eliminate disruptions in the process by enabling your sales team to continue working in the tools they're already using everyday.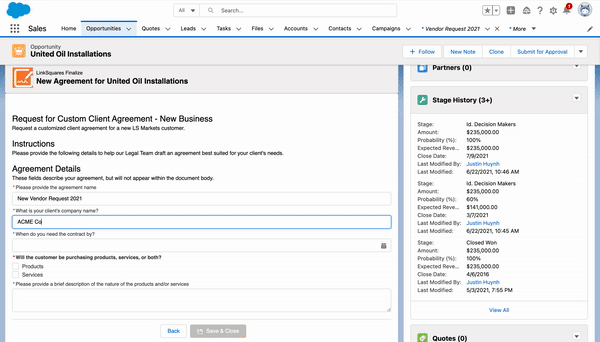 With Agreement Request in Finalize app in Salesforce, your sales team can request agreements from your legal team natively in the Salesforce platform. This will help streamline your contract creation process when your sales team needs to request agreements.
Activity Insights in Finalize
Having full visibility into your contract creation process is vital in helping move the process along as quickly as possible. With Activity Insights in LinkSquares Finalize, we help your legal team improve efficiencies and drive business forward faster.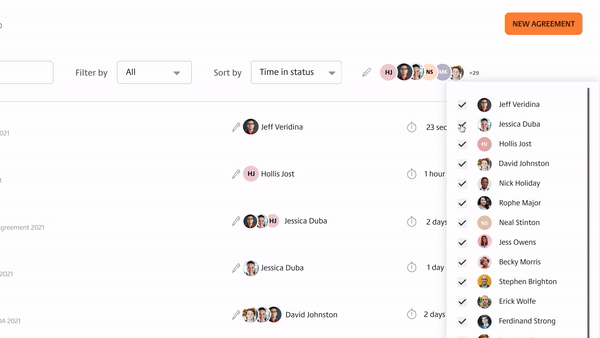 View every action on your agreements such as who owns the next action and how long they've had the pen. If you notice a contract getting held up with someone, you can send them a reminder to keep things moving and automatically pass the pen to the next approver for a seamless experience. See how Activity Insights works by watching this short video!
To learn more about these features and what else LinkSquares has to offer, you can schedule time to speak with one of our specialists here.