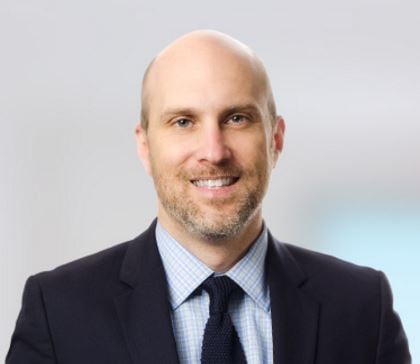 Scott Bleier is a veteran member of Morse, Barnes-Brown & Pendleton's practice group and focuses on the representation of entrepreneurs, start-up and emerging growth companies, and venture capital investors. His specialties include corporate and securities law, private financings, and mergers and acquisitions. Scott is a frequent guest speaker on entrepreneurship, start-up companies, and financings, addressing audiences in venues as varied as at the Cambridge Innovation Center, Swissnex Boston, the MIT Enterprise Forum and the American Bar Association. He also regularly writes on topics relating to start-up companies and corporate law.
LinkSquares sat down with Scott to get his thoughts on some of the financial and legal challenges today's startups are facing.
Q: What are the biggest legal issues you see with early stage tech companies currently?
A: I regularly see startup companies dealing with issues related to intellectual property ownership. Whether it's a situation where a company's founders developed core IP while still working for a previous employer or a company whose IP development team has not properly executed confidentiality/inventions assignment agreements, a tech company with a questionable chain of intellectual property ownership is going to face challenges when it attempts to raise capital from investors. I can certainly understand and appreciate the financial pressures of a bootstrapped startup and the temptation to cut corners to save costs…but doing so at the expense of not properly documenting IP ownership is being penny-wise and pound-foolish.
Q: Any other issues you see?
A: Another common issue I see is founders that have not had difficult but important conversations related to their respective roles within the company and their equity stakes. With very few exceptions, startup companies should not issue stock to founders without imposing vesting restrictions on their shares. I call this "flaky founder" insurance…without the benefit of a restricted stock purchase agreement and a share vesting schedule (typically four years), a founder runs the risk that his/her co-founder will leave the company a few months after forming the business with all of his/her equity in hand.
Finally – and this is going to sound self-serving – I often find startup companies hire inexperienced legal counsel (e.g. a friend of the family who is a real estate lawyer with no experience representing emerging tech companies) or engage legal counsel that offer steep rate discounts to win the business and then go on to not pay adequate attention to the legal needs of the company.
Again, I understand the desire to cut costs but this impulse is usually misguided when it comes to choosing a lawyer. Startups typically end up paying more money in the long run to have another lawyer clean up the mess of prior legal counsel….and, in some cases, mistakes cannot be fixed, like a failure to timely file a 83(b) election form in connection with the issuance of founder equity. A startup should choose a lawyer at a firm that regularly advises startups with competencies in corporate/securities law, contract law, employment/labor law, intellectual property law and tax law.
Q: What is the fundraising outlook for companies of this stage for 2016?
A: Although I have not seen it as much in my personal practice representing VCs and startup companies, much of the available data points to growing headwinds for startups seeking to raise investment capital. Valuations are down and terms are becoming more investor favorable.
Overall, the total amount of capital invested in private companies has not decreased significantly year-over-year but I am seeing later stage, more mature companies taking a greater share of VC money to the detriment of more nascent stage companies. But let's be honest…raising VC or angel money has never been an easy proposition. Entrepreneurs looking to go the VC/angel route should always be prepared to hear "no", often multiple times. Investors consider countless investment opportunities each year including many unsolicited business plans. Not surprisingly, investors rely on their networks (current and former portfolio companies, fellow investors, etc.) for their most promising leads. Ultimately, each investor writes only a handful of checks each year.
Startups should recognize that investors decline to invest for a multitude of reasons that may not have anything to do with the inherent value of the founding team and its technology (i.e. the investor may already have multiple investments in the same space or the investor may be focused on fundraising from limited partners). Perseverance is vital.
Q: How have you seen the role of an outside counsel for tech companies develop recently?
A: In my experience, I am seeing my tech company clients rely on me for more than just legal advice. Often times, I feel more like a general business adviser, which is something that I enjoy.
Q: What is the biggest challenge you see around customer agreements and contracts?
A: Not developing a standard form contract when dealing with customers or clients…spending the time and money to develop such a template will go a long way towards streamlining the contracting process and shortening the customer pipeline. Of course, every contract can be drafted to be more favorable to one side or the other.
The goal should be to start with your form of contract, and hope that the other side doesn't negotiate and ultimately rewrite your preferred form too much. Try and minimize any representations and warranties about your product or service, include limitations on your liability if the product or service doesn't meet expectations and include a clause on how disputes will be resolved.
Thanks to Scott for his time and insights. You can follow Scott at @BleierLaw and LinkSquares at @linksquares.
Subscribe to the LinkSquares Blog
Stay up to date on best practices for GCs and legal teams, current events, legal tech, and more.