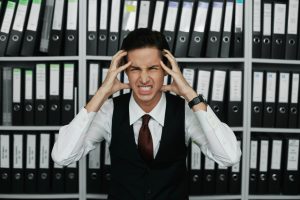 Before someone buys or sells a company, M&A due diligence is required. You want to know what you are buying and what types of obligations will be transferred your way. This includes the review of litigation risks, intellectual property issues, contingent liabilities, problematic contracts and much more.
Most of all, due diligence is needed in order to ensure a solid deal and a smooth transition. This is especially true of private company acquisitions where information is less available. But don't be that type of company that isn't ready for the big moments. Its an understatement to say that this can be quite overwhelming without the right tools and processes in place. In this piece we are going to review some of the steps needed to be ready.
If you want to raise a venture capital fundraising round similar due diligence is required. Depending on the stage of round (A vs. D) event more detailed reviews occur at later stages. The objective of the M&A due diligence process is to review seller's pertinent information on items like:
Contracts
Customer Agreements
Financials
You want to be comfortable with your purchase before closing the deal. This is also important for assuring your investors in the event that you will need to raise more funds. Due diligence starts once the MNDA is signed. From there, a vast amount of data must be provided. It can take a month or more just to compile all the data needed. Don't worry, LinkSquares is here to help you keep everything organized and make search and reporting on diligence requests easy.
Review Financials
Most diligence processes start by taking a look at the company's historical financial statements and metrics. There are many components for this including:
Financial performance
Auditing
Current and contingent liabilities
Financial projections
Aging of accounts receivable
With LinkSquares, you can store and retrieve all of these documents with a simple search or automated report.
Understand All IP
When it comes to IP (intellectual property) and technology, it is critical to understand what you might inherit. Some due diligence questions to ask include:
Does the company have copyrighted products and materials?
Are there registered and common law trademarks and service marks?
Is IP protected?
Are there domestic and foreign patents or any pending?
Will trade secrets need to be protected?
Are there any liens on intellectual property?
While this can seem like an overwhelming amount of data to manage, this is another area of review LinkSquares can help corporate development or legal teams to review. You can search through an entire database of contracts and pull saved reports for any ediscovery or clause review.
Final Items to Review
Due diligence is about being thorough and having the right data. There is a long list of items to look over including:
Customer agreements
Material contracts
Litigation
Change of management issues
Tax matters or any other claims
Be ready for diligence and stay on top of net payment terms review, company accounting and payment reviews at a minimum. The last thing you need is to receive an urgent question from an investor only to have to spend days finding the right document and answer. Investors don't want to wait that long and neither do your customers.
Missing a single step or pertinent document in the due diligence process can lead to increased risk and exposure. Decrease contract review time and improve business insights with LinkSquares platform.
Subscribe to the LinkSquares Blog
Stay up to date on best practices for GCs and legal teams, current events, legal tech, and more.