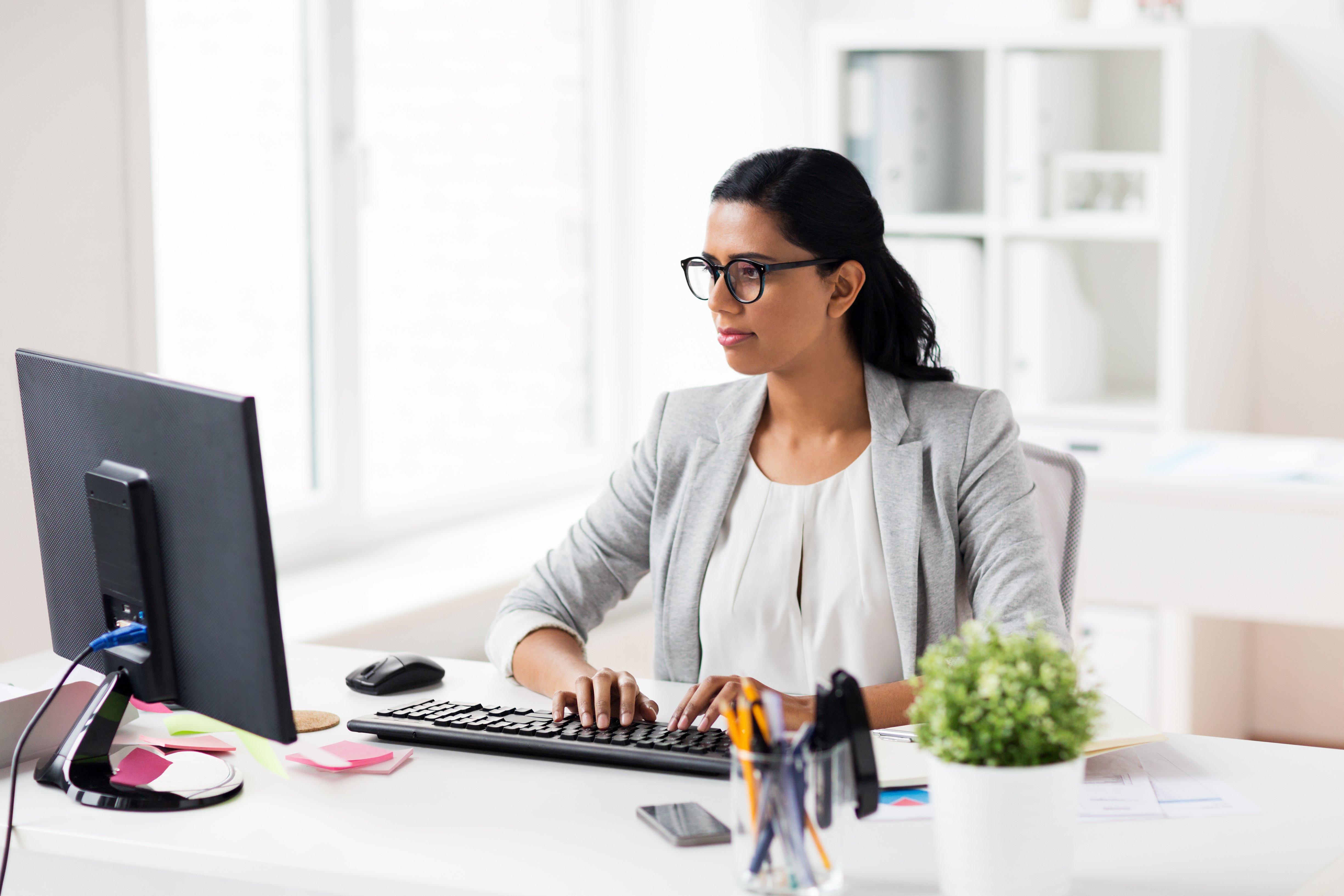 Healthcare in the United States is a unique industry, but it's especially unusual in how it deals with contracts. When a healthcare administrator talks about "contract management," they're referring to the contracts that dictate how much they are paid by insurance companies, otherwise known as payer contracts. Healthcare businesses spend hundreds of millions of dollars each year on software to help them manage payer contracts.
But what about all the other contracts a healthcare organization deals with?
Employment contracts, facility leases, and vendor agreements; the actuarial and clinical analysis tools used to build better payer contracts aren't designed for managing these critical legal assets. For that, you need good, old-fashioned Contract Lifecycle Management (CLM) software.
In this article, we'll discuss what "traditional" CLM software is, what problems CLM solutions can solve for healthcare, and what questions a healthcare organization should ask a CLM vendor.
What is "Traditional" Contract Lifecycle Management Software?
Traditional Contract Lifecycle Management (CLM) solutions deal with the contract lifecycle (obviously), which means they help with one or more steps along this flow:
1. Creating a contract
Drafting a proposed contract

Editing a contract (sometimes called redlining)

Finalizing a contract
2. Executing a contract
Signature

Counter-signature
3. Managing a contract
Storing an executed agreement

Extracting data from a contract to parse out obligations, opportunities, and risks

Pushing extracted contract data into another system
Healthcare contract management solutions -- the ones that link proposed payer contracts to actuarial models, and vice versa -- can be used for some of these tasks, but they are generally over-specialized. You wouldn't use an analysis tool designed to model the risk in a value-based care payer contract to, for example, edit an employment agreement for an office staffer. It's not just overkill; it probably won't work.
A good CLM solution will help you draft, execute, and manage the "regular" contracts that are likely being neglected in favor of your critical payer agreements.
What Problems Does CLM Software Solve?
Contract Lifecycle Management solutions offer different features, but a comprehensive CLM suite can solve each of the following problems.
Organize disparate contracts
A good CLM suite will include a contract repository, which will absorb and organize all the contracts spread out over various devices and cloud storage services. That makes contracts easier to find and easier to keep secure. This is especially important when different departments each draft and execute their own agreements -- and don't always put those executed contracts in a single, secure location.
Draft contracts faster and more easily
CLM solutions can offer a faster, simpler, more automated contract drafting workflow, so you can "pass the pen" between stakeholders and get agreements written, redlined, finalized and executed as quickly and easily as possible.
Standardize your legal language
The aforementioned optimized contract drafting workflow can include both document templates and a library of standardized contract clauses from which you can assemble agreements that require less formal (and time-consuming) legal review. It also keeps your legal language in sync, so "rogue" versions of your standard policies and best practices don't make it into binding agreements.
Extract critical data from contracts
The idea that contracts contain critical data is well understood in healthcare, but you need to approach your non-payer contracts with the same rigor to which you subject your payer agreements. When do vendor deals renew, and under what conditions can you terminate? Are your consent to treatment forms all standardized, and do they contain the latest HIPAA language? Do each of your active employment agreements have the correct assignment of invention clause? A good contract analysis tool can answer these questions and deliver regular, structured reports on your contract obligations and risks, so you can answer these questions in seconds and get out in front of any contract issues before they metastasize.
What Questions Should I Ask My CLM Vendor?
Beyond the usual questions like pricing, security and compliance questions you include on all your vendor assessments, make sure your CLM vendor has good answers for each of the following.
What portions of the contract lifecycle does your CLM solution address?
Lots of vendors offer pre-signature contract drafting or e-signature contract execution or post-signature contract analysis. Nearly every CLM solution includes some form of contract repository. But all of them bill their software as a "complete" CLM solution. Make sure you know just how full-featured a CLM application really is, and which steps of the contract lifecycle it actually handles.
Does your CLM solution include OCR?
Optical Character Recognition (OCR) is the term for software that takes images (like old e-faxes and scanned pages) and turns them into editable documents. Any contract or analysis tool that can't handle your legacy paper and scanned PDF legal agreements is an incomplete solution. And if a CLM suite does include OCR, be sure to ask about its speed and accuracy. OCR that takes literal months to ingest your old documents -- or that riddles scanned contracts with typos -- is little better than a suite without OCR at all.
What software does your CLM solution integrate with?
You'd ask a revenue cycle vendor if they integrate with practice management and electronic health record (PM/EHR) systems. The same rule applies to software outside the rev cycle, including CLM solutions. Now that you've executed a procurement contract, how do you get the details of that deal into your ERP system? The same goes for an employment agreement and your payroll software, or a partnership agreement with your accounting system.
A modern CLM suite will integrate with major enterprise applications, so you don't have to resort to manual entry or copy-and-paste to get your newly digital contract data into your other critical software systems.
Does your CLM solution have an API?
You work in healthcare, which means you probably aren't using "regular" software like Salesforce or Sharepoint to run your operations -- and that means your CLM vendor probably doesn't have a native integration to some of your critical apps. That's why an open API for your CLM solution is crucial, so that your other vendors can set up a connection to read and write data from your contract management systems into your everyday apps. After all, it's a lot easier to employ contract analysis data if it appears on your existing dashboard, rather than having to switch apps or copy it over manually.
Does your CLM solution require an admin/power user?
A staggering number of healthcare applications require a dedicated, highly trained (and expensive) on-site administrator or power user to operate the software. If your CLM suite falls under that category, you need to know up front. The best CLM apps are self-service and easy enough to use that an admin isn't required.
What is your CLM solution's time to value?
Healthcare professionals are very familiar with long, complicated, and often frustrating implementation periods for new software, followed by an additional waiting period before the software starts saving you money, time, or effort. A high-end CLM vendor should be able to give you a very accurate idea of how long implementation and ramp-up should take, and it should be measured in weeks, not months or years.
Healthcare Needs CLM Software
Healthcare organizations are experts in managing payer contracts, but there are many other types of legal agreements your business relies on to function well. Those contracts need software management tools, too. A traditional Contract Lifecycle Management (CLM) solution can help you develop and execute better non-payer contracts faster, as well as extract more value from the agreements you execute.
If you want to fully modernize and optimize your healthcare operations, you need to invest in a cutting edge CLM solution today.
LinkSquares Can Help
LinkSquares offers the most advanced and easy to use CLM solution on the market today. With LinkSquares Finalize you can develop standardized legal agreements with maximum speed and minimal staff oversight. With LinkSquares Analyze, you can parse and extract key data from every legal agreement in your portfolio, then use that data to drive tasks in your other critical applications. Together, they form the best end-to-end contract lifecycle management suite money can buy.
If you're ready to ensure that every contract you create, sign, or implement is managed as well as possible -- even your non-payer agreements -- then contact LinkSquares today.
Subscribe to the LinkSquares Blog
Stay up to date on best practices for GCs and legal teams, current events, legal tech, and more.