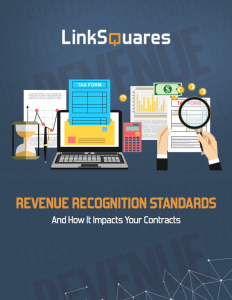 It has been 15 years since the Financial Accounting Standards Board issued sweeping changes to generally accepted accounting principles (U.S. GAAP). But we are only months away from the ASC 606 New Revenue Recognition Standards taking effect, and many businesses are scrambling to get their finance and legal teams in order.
When Do the Changes Begin and Who Do They Affect?
If you report earnings on an accrual basis and have contracts with your customers that are not insurance contracts, lease agreements, and certain other financial services agreements, the ASC 606 applies to you. You will need to offer more earnings estimates and, in general, be more aggressive when it comes to revenue recognition than the current U.S. GAAP requires.
For public companies, ASC 606 becomes effective beginning with Q1 2018. Private companies get an extra year to prepare and must begin reporting in 2019. But don't get too excited, depending on which adoption method you choose, you'll most likely have to apply the new guidelines retrospectively to 2016 and/or 2017, so for most companies, the changes are coming into effect sooner rather than later.
As the clock winds down, there are several things finance and legal teams need to do to prepare for the changes. To gain a clear perspective on why these changes have been made, how they will fully impact your company, and the steps for properly recognizing and reporting revenue, download our free eBook: "ASC-606: New Revenue Recognition Standards and How It Impacts Your Contracts."
If only the new standards limited its impact to just your financial statements, you might experience less of a headache. Unfortunately, the changes will require most teams to revamp accounting procedures and internal controls around revenue. You may also need to adjust your tax planning strategies.
If you want to know exactly what is going on so you can be compliant and avoid hefty fines, get the ebook now!