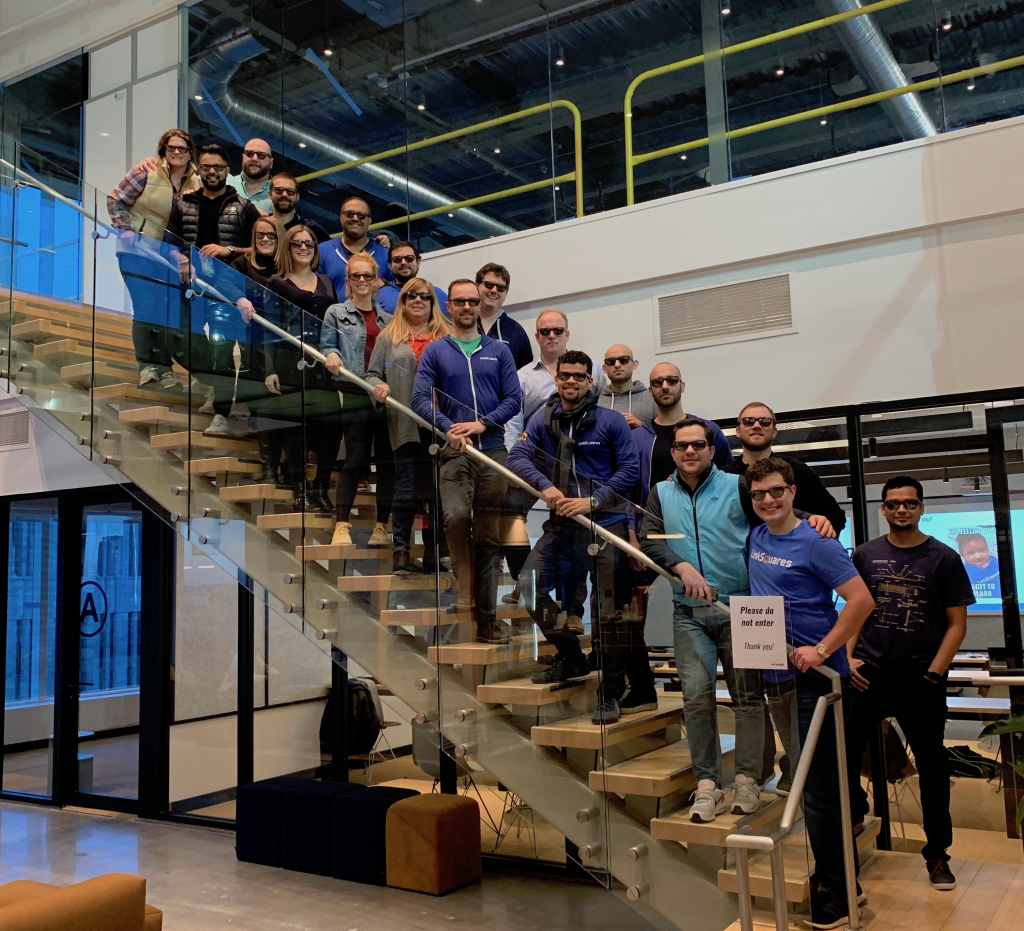 Today, I am happy to announce that LinkSquares has raised a $4.8M Seed Extension. I'm proud of the work we've done over the last year and I want to share my thoughts with you. But first, a trip down memory lane.
The words "we're going to be a legal tech company" were never mentioned when LinkSquares was founded in 2015. In fact, I didn't even know that legal technology was a category. In 2014, my co-founder Chris Combs and I were working at Backupify, seeing and hearing first hand the process it took to be acquired by Datto. It was during this transaction we first felt the pain of wishing we had better insight into our executed customer agreements, as they were big areas of interest to the acquiring company. Given our limited tracking of very specific data points related to our agreements and the lack of tools in the market focused on post-signature contract analysis, we knew deep down that somewhere in all that mess there had to be a better way to quickly understand the contracts we had agreed to - and reading thousands of them one at a time definitely wasn't the answer.
Looking back, Backupify was a typical high-growth, VC-backed software company and I thought, maybe this pain was pretty common among our peers. LinkSquares was born with a hunch that we weren't alone in feeling the discomfort that comes with contract analysis in this space.
Through many conversations we quickly realized that this situation was the primary pain of the in-house legal team, and more specifically, the title of General Counsel. As we learned and iterated, the opportunity to apply Artificial Intelligence (AI) sharpened our focus and the category eventually became clear as legal technology.
I remember telling people we were going to sell a piece of software to in-house legal teams and some telling me "good luck, that sounds hard." But luck does play a large part in the market circumstances that have influenced our success to date. First off, companies are executing more contracts than ever, especially the ones experiencing high growth. It has never been easier to make a PDF and put it on a cloud-based tool for storage for safe keeping. Also, many companies have taken on the challenge of making software that enables the pre-signature process of assembling and drafting these agreements more efficient. Lastly, the adoption of electronic signature tools makes the process of signing these agreements as easy as a few clicks. Sounds like a utopia here in 2019, right?
Well, not so fast...
Some things haven't changed. Contracts are still being redlined and businesses continue to inherit 3rd party paper when working with larger corporations. The scanner still has a place on millions of desks around the world, and scanning documents to PDF after hand signing continues to be common practice. When there's a need to review every contract that was previously executed, they are usually painstakingly being read manually and analyzed one at a time. Lastly, business systems like CRM and ERP are largely still requiring manual input of data fields that are important to store and track. So, looking back on it, the person who told me that it would be hard was right - the legal tech space is ripe for new solutions, and there is much work to do here.
This round of financing will continue to enable LinkSquares to solve these challenges through the cloud-based software that now nearly 100 companies use every day. I'm thrilled to have Hyperplane VC and MassMutual Ventures joining us on this journey. I'm also excited that a top Am Law 50 firm has strategically invested in us, enabling our reach to extend much further.
I'd like to thank the other investors who participated in this round, specifically Jere Doyle, Chris Klaus, Wan Li Zhu, Steve McKenzie, Brandon Bekker, Alan Kenny, Alan Cawood, and Yoon Park.
We're going to continue to bring the best talent in Boston together to delight the in-house counsel. Come join us if you're excited about what we're doing - we're hiring!
Up and to the right!