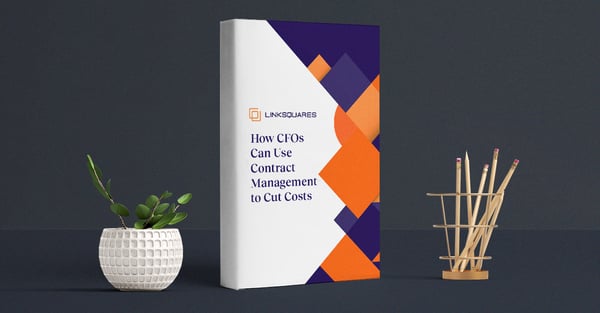 Every CFO on the planet is being charged with cutting costs in the wake of the COVID-19 outbreak, and every financial professional is searching for new tactics and techniques to reduce overhead and increase revenues during the current economic downturn. In LinksSquares' newest eBook, CFOs can learn about a secret weapon for weathering financial storms: contract management.
"How CFOs Can Use Contract Management to Cut Costs" offers specific, actionable advice for CFOs and financial professionals to employ during any economic crisis, including the coronavirus pandemic. By partnering with your legal team, CFOs can identify risks and opportunities in your portfolio of contracts and legal agreements -- both of which affect your bottom line.
When times are tight, contracts can be a potent weapon for maximizing cash coming in the door (by locking down contractual payments from customers, partners, and vendors) and minimize cash going out (by limiting your own obligations to outside parties). "How CFOs Can Use Contract Management to Cut Costs" covers vendor agreements, client contracts, force majeure clauses, and the methods for analyzing and acting on these legal concepts to manage your company's cash position.
By following the advisories in our latest eBook, you can better direct the activities of your sales, customer success and even IT departments to avoid incurring unexpected contract costs and boost contractually guaranteed revenues.
When every department is looking to the CFO for guidance on how to avoid layoffs and maintain services during revenue shortfalls, this eBook offers a playbook you can follow to direct every major aspect of your business.
If you're ready to bring a secret weapon to bear on your financial crisis management, download "How CFOs Can Use Contract Management to Cut Costs" now.
And if you're ready to adopt the premier contract management solution on the market -- one which uses cutting-edge artificial intelligence to accelerate and simplify your contract analysis -- contact LinkSquares today.