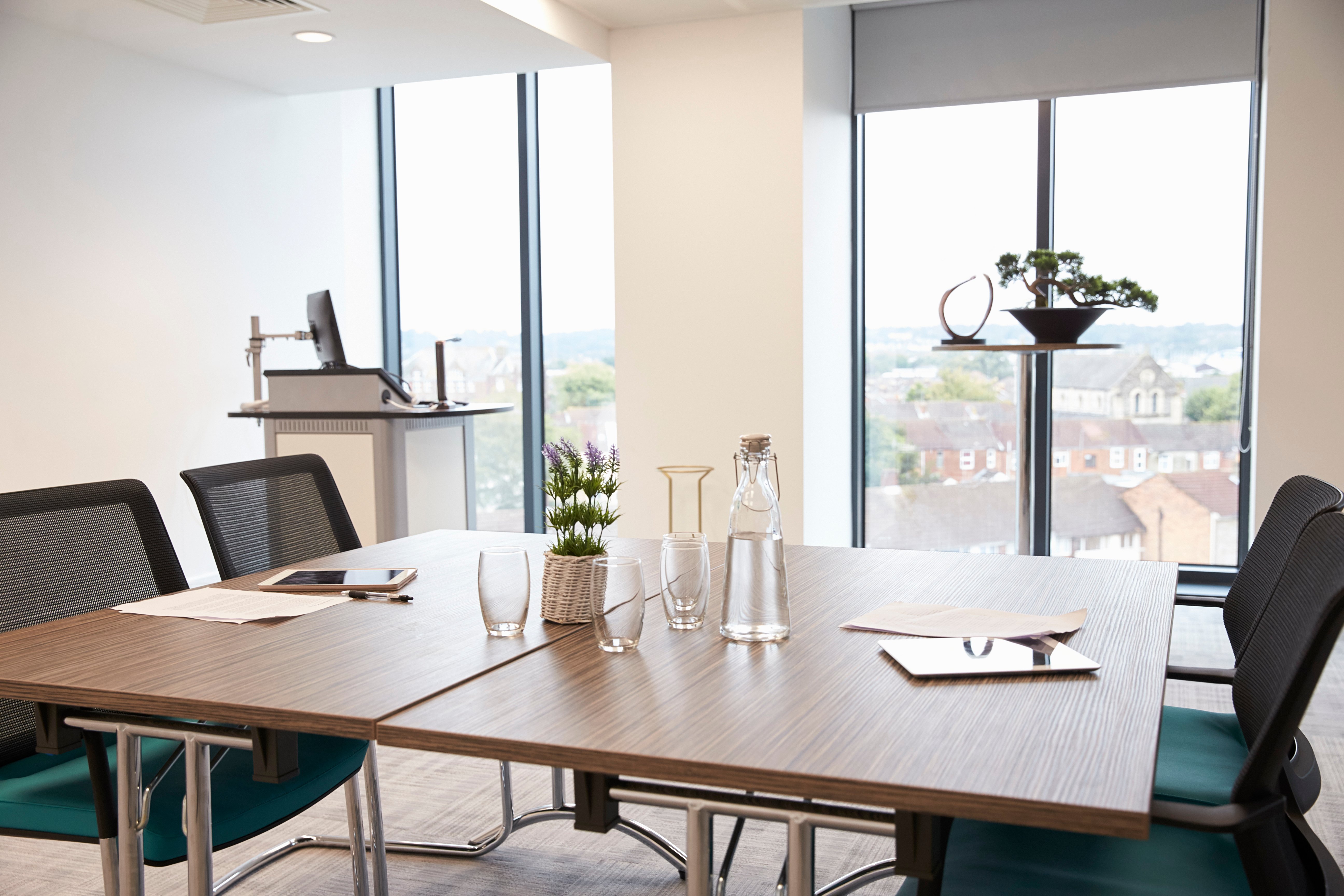 The following is an excerpt from The Link, LinkSquares' quarterly publication. Check out the full publication here.
Vaccines are being distributed and there's light at the end of the tunnel. Still, make no mistake, there will not be a reset to pre-pandemic 2019; remote work is here to stay in one form or another. That means Corporate and General Counsels will need to continue supporting a business where not everyone's in the office, including team members and internal business partners in key areas like Sales, Procurement, and Finance.
While the job remains the same, a changed environment means it'll no longer be possible to hold those face-to-face conversations on the fly that move work along so quickly. You're going to have to rely on technology to connect in a multi-dimensional way with employees, whether they're down the street or across the globe.
Many teams are no doubt struggling with this right now. Simple things like accessing a contract repository can be painfully slow over a virtual private network (VPN), while if you're using the cloud and a browser, life is a lot easier. When it comes to securing budget for new technology, you must prove how much your legal team contributes to overall goals and justify how additional tools will save time, money, and effort. Still, gathering metrics alone is difficult when you don't have the right technology in place to start.
With this in mind, as legal teams plan for post-pandemic life, it's vital they iron out their technology needs now. The reality is, the physical limitations of today are providing a pretty good glimpse of what the future will look like.
Evolving and revolving
If you look at the legal tech space, you'll find hundreds of software solutions and widgets that handle parts of contract management and related functions. Unfortunately, these fragmented pieces don't often talk to each other very well or integrate easily.
It's for reasons like this that there are encompassing product suites, a good example being Microsoft 365 and its bundle of essential business apps including Excel, Word and PowerPoint. These tools not only play well together, they flatter each other by revolving around a unifying purpose. Legal needs to go down this same road, put contract management technology at the center, with purpose-built tools tapping into the hub so all parties can leverage the same information for tasks like project assignments, storage, analysis, and more.
Perhaps most importantly, this can yield a thorough understanding of the risks and obligations throughout the lifetime journey of a contract. This always-on visibility is rapidly going to become table stakes for legal teams, just as technology has brought the same level of functionality to other business areas.
A seat at the table
As legal teams prepare for the remainder of 2021 and post-pandemic life, it's important they do so with the expectation they'll have to earn a seat at the decision-making table.
If you can bring data to the party, from metrics on productivity to specifics like data mapping for compliance, you'll have a voice. Chief Revenue Officers need to show forecasts on monthly bookings, Chief Marketing Officers must report on lead volume and activity like website traffic. And if a Chief Technology Officer doesn't know the status of a product – what's been built, bugs that have been fixed, etc. – they won't be around very long.
Legal needs to adopt technology that can give them the type of information they must report on with a click.
How many contracts were executed in the last quarter? How fast were they closed? Who handled the most? The details are many, but even if you're a new GC or Chief Legal Officer, it's your job to know both current position, historic details, and overall risk.
The capabilities for being able to do so exist. If you lack a solution with a comprehensive dashboard to unify your work and people, analytics to unearth data, and reporting that tells a complete story, then you're likely behind your savvier competitors. That's a gap that will only increase with each passing day. Now is the time for Legal to ensure the right tech ingredients are in place so that their seat at the decision-making table is always reserved. Check out the full publication here.