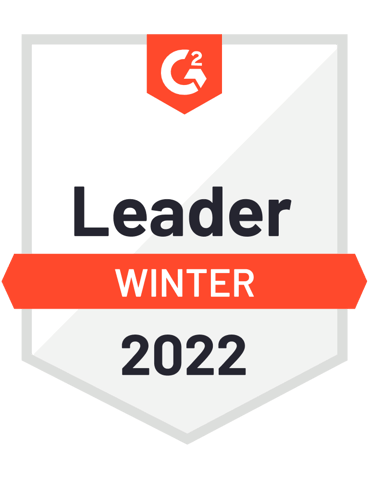 We're proud to share that LinkSquares was named a Leader in Contract Management, Contract Lifecycle Management, and Contract Analytics in G2's recently released Winter 2021 Report. G2 determines these rankings quarterly by assessing the 1M+ verified customer reviews submitted across thousands of software companies and categories.
Along with these Leader positions, LinkSquares secured recognition across various other G2 superlatives, including being a Momentum Leader, the Easiest to Do Business With, the Most Implementable, having the Fastest Implementation, the software that Best Meets Requirements, and having the Best Support.
This solidifies LinkSquares' position as a market-leading contract management platform, providing businesses with intuitive AI-powered solutions to manage their contracting and drive company-wide value. What's even more important to us, though, is that these rankings are based on reviews of our customers who use the platform everyday. More than 80 of our customers left reviews in 2021. Here's a sneak peek:
"I've been using LinkSquares for more than five years now. It is precise, accurate, fast, and flexible. Their customer support and technical expertise remain top-notch, and seamless between their agents. LinkSquares has made it a core competency to understand their clients, their day-to-day tasks, gaps, needs, problems, workflows and builds their product with that understanding." - General Counsel and VP of Operations, Small-Business (50 or fewer employees)
"While the product is fantastic and does exactly what we need it to do, the best part of LinkSquares is the team. Being involved in other implementations, there tends to be a dropoff of support once the initial setup is complete. However, we have been utilizing LinkSquares for months and still have regular check-ins and support anytime we need. We didn't get dumped into a general helpdesk but instead have multiple contacts that are incredibly quick to respond and assist with anything we may need." - Operations Manager, Mid-Market (51-1000 employees)
"Contracts are made searchable and easy to use. Especially during COVID, Linksquares has created continuity for our team from working at the office to at home. They have been instrumental in creating a cloud-based back office that we have prioritized since the pandemic forced us to work from home. The customer service is unparalleled with other cloud-based systems we have implemented. Our account manager has been there for our Company every step of the way, from implementation to continuous improvement." - Administrator in Medical Devices, Small-Business (50 or fewer employees)
If you want to learn more about LinkSquares, contact us today.