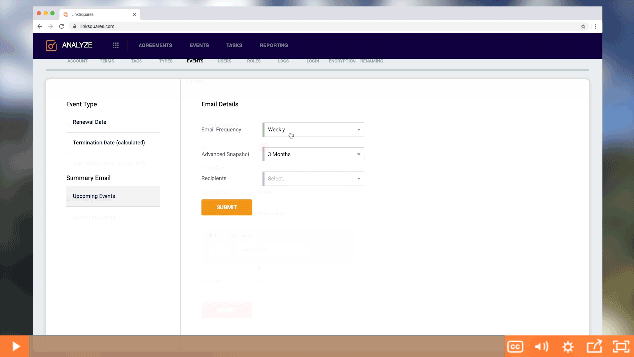 We're excited to spotlight our latest LinkSquares feature --- Event Insights in LinkSquares Analyze. This is our latest way to help you proactively manage and strategize around key dates such as Renewal Dates and Termination dates.
In light of massive changes this year in the way we do business, legal teams just like yours have told us that they would like to help their businesses reduce unnecessary costs and improve revenue. Managing and planning around important dates can be time-consuming and manual, and every so often, some dates might slip through the cracks. If you've ever experienced contract renewals without your knowledge or missed a termination date on an agreement, this feature is for you.
Starting today, every time you upload a new contract into LinkSquares, our AI will automatically extract important dates such as Termination Dates and Renewal Dates and automatically populate them into your LinkSquares Calendar. You'll be able to receive automated Event notifications, view a report of upcoming events, and see a Calendar view of all of your important events so contracts don't renew or terminate without your knowledge. These notifications are entirely customizable based on the agreements types, notification timeframes and recipients that matter most to you. Watch this short video for an overview.
If you would like to learn more about how Event Insights in LinkSquares Analyze and how it can help you proactively manage important dates and events to mitigate business risk and increase revenue potential, contact LinkSquares today.