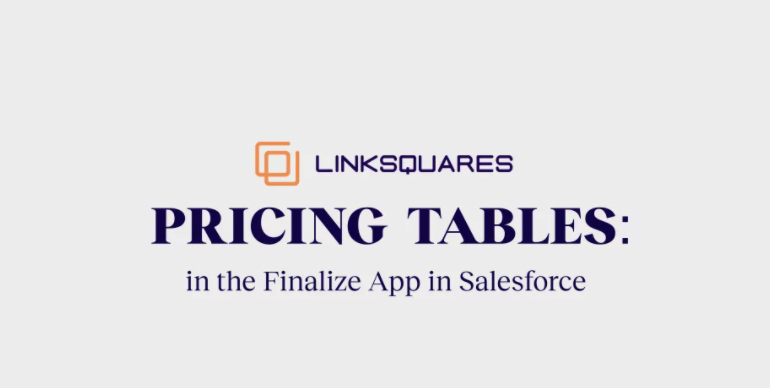 When it comes to getting contracts out the door, Legal and Sales need to get on the same page. With Sales rapidly pushing out agreements and Legal ensuring each deal is ready to go, important details can slip through the cracks. Throw complex pricing into the mix, and things get even messier.
To address the mess, LinkSquares has launched Pricing Tables in the Finalize App in Salesforce. Pricing Tables help eliminate these complications by allowing Sales to generate complex order forms within the Salesforce environment. The Finalize App in Salesforce automatically pulls data based on the products or services sold. This feature ensures the correct pricing details are added to the order form, removing the manual effort altogether. Sales can generate better contracts for Legal. Legal can execute knowing they have all of the right details. Everybody wins.
With Pricing Tables in the Finalize App in Salesforce, you can:
Remove disruptions in the selling process by enabling Sales to work natively in Salesforce when generating new agreements.

Get to signature faster with collaboration tools that allow Legal and Sales to work within their respective platform of choice.

Create better contracts; automatically pull data from Salesforce when creating a new quote for agreements to ensure they're correct.
Bottom line: Legal and Sales are working toward the same goal. Working together, with the right technologies in place, can make them an unstoppable, money-generating duo.
Want to see it all in action? Check out this short video to learn more about how Legal and Sales can work better together.