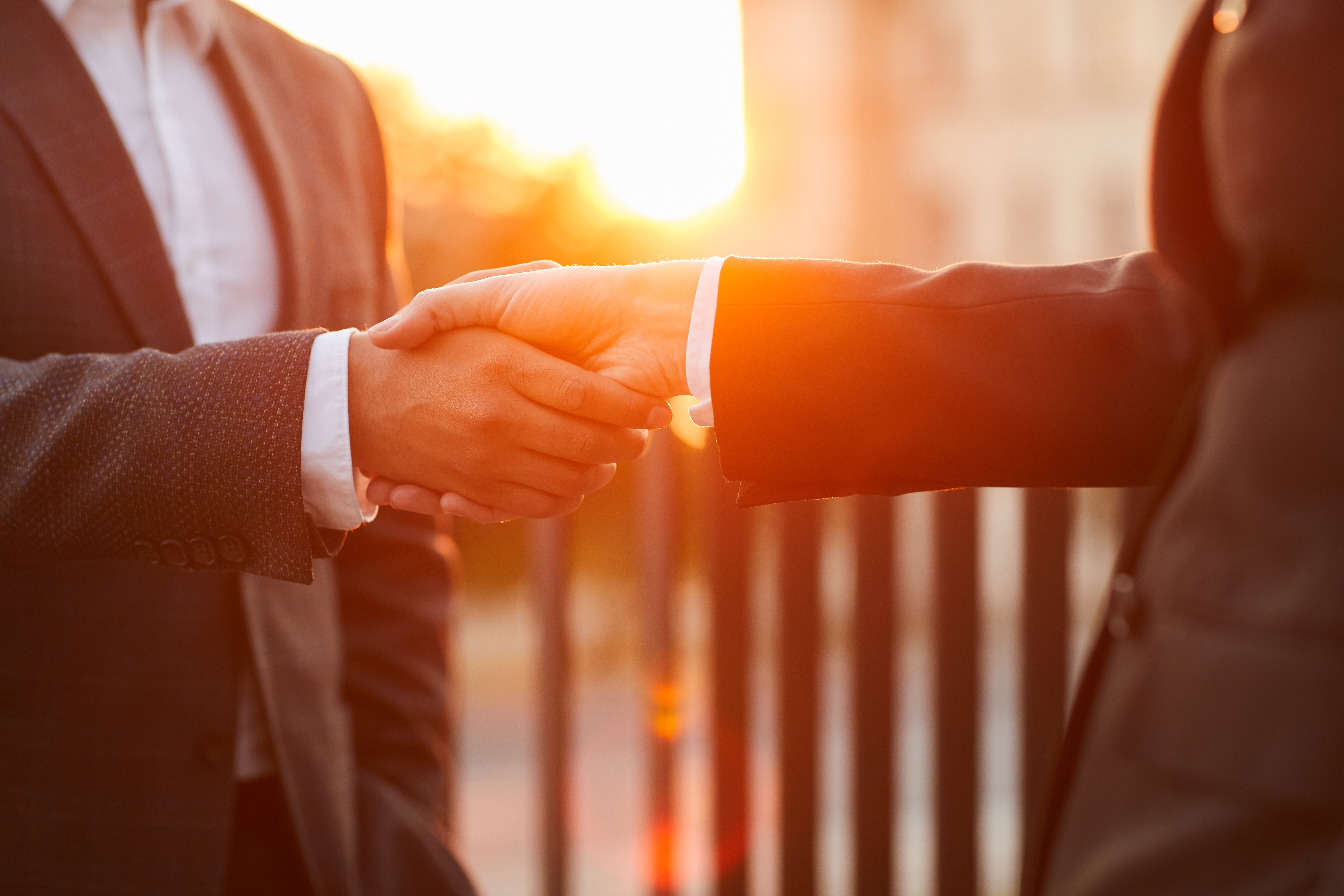 This article was originally published in TechCrunch's Extra Crunch on May 5th, 2021
When it comes to acquiring or merging a business with another, it's imperative that decision-makers know why they're pursuing a deal and its potential impact on the company, good and bad.
Mergers and acquisitions (M&A) may indeed be the best route to success, but there's a lot of room for problems, and many leaders underestimate the role in-house legal teams can play in mitigating these problems and facilitating progress until they're locked into a deal.
And that's when issues become much more difficult to resolve and plans unravel.
Your in-house legal team should be held accountable for catching things specific to your business that outside attorneys will miss.
While a CEO and board might fully appreciate in-house counsel, it's equally important the team is supported across a company — from marketing to product development — in order to ensure an efficient closing and successful integration. The best way to do that is by bringing in-house counsel into the process early and often.
Outside attorneys can be experts in M&A, initial public offerings (IPOs), venture financing, transactions involving special-purpose acquisition companies (SPACs), etc., but it's important to remember your in-house lawyers are the experts on your company.
As such, in-house legal leadership must understand both the business and the legal implications of a contemplated transaction, as well as how the process of entering and ultimately closing the transaction can impact operations. A clear understanding of the business operations, the end strategic goal of the transaction, and the technical aspects of the deal itself is critical in anticipating and resolving business-critical issues.
Here are a few insights executives and legal team leaders should keep in mind as M&A, or any major strategic transaction, evolves from business agreement to closing and through integration.
Question and answer
It sounds basic, but the first step is to make sure all agree the deal is the best strategy for reaching specific business objectives. Will it allow the company to scale faster? Will it create a more diverse, yet complimentary, product portfolio? These are the types of questions that need to be asked and answered, as these will not only justify the deal, but also help to set high-level goals and objectives associated with the transaction.
Once the team has settled on a transaction, tactical planning on how to carry the transaction (and the parties) from business deal to close and integration must be addressed. How will you bring the organizations together? Do you have a plan that'll take you from closing the deal to achieving the strategic goals of the transaction? Is there alignment on product direction, go-to-market strategies, staffing, company culture?
High-level discussions are important when vetting a deal, and internal legal involvement is critical during these formative stages. For instance, there may be particular aspects of the acquisition upon which success may hinge. If your legal team is aware of these details early on, they can anticipate and proactively address any issues by appropriately structuring the deal or by including certain protective provisions, walkaway rights, etc.
Simply put, if the members of your in-house legal team are experts in your company, they are much more likely to catch things than outside attorneys.
Look for relationships
An in-house legal team must identify and communicate how a deal may affect all parts of the operation. In many cases, there's a gap in M&A transactions between signing and closing, and there are usually interim operating covenants. The in-house legal team can tailor the scope of these provisions and work the legal language to provide desired outcomes for the business, but equally important is ensuring the business units are aware of any restrictions.
Further, while in-house counsel will be busy with technical aspects of the transaction, they have to continue serving the rest of the company. To effectively accomplish both, the legal department must be integrated into the business as trusted advisers and partners.
Building this relationship takes time and effort, but the following tactics can help speed the process.
Embed expertise: Many have found an answer in assigning in-house legal teams to particular business units (marketing, product development, etc.). This enables counsel to truly understand how functions contribute to, and measure, success. Counsel can more easily identify and anticipate issues and develop solutions that'll help the business unit attain goals and increase revenue.
Provide perspective: Make sure business unit leaders understand what attorneys are responsible for and how legal services can advance their efforts. In addition to candid dialogue and collaboration, legal must collaborate with business peers and invite them to question difficult positions, all of which can deliver invaluable feedback that generate more effective solutions and strategy.
Show understanding: In-house legal needs to show an understanding of how particular units fit into the rest of a business. Legal team members often have visibility into various functions, giving broader perspective on how business units should interact with each other. This perspective can help legal iron out operational kinks and bring units together to form stronger, integrated action plans.
Executive buy-in to the process is critical. The executive team is instrumental in providing an environment that will encourage close relationships with business units and the legal team and the value that such an integrated approach will create.
Align with the business
Legal teams should explore technology that can streamline operations, raise efficiency and help them deliver services faster. Purpose-built tools can enable attorneys to stay organized and nimble, shortening turnaround time while simplifying processes.
Chief among these are approaches to quickly identify what's in those thousands of agreements, contracts and licenses and boil it down to guidance that's immediately useful and aligned with business goals.
Such capabilities are not only available, they're being used for analytics and tracking, too. Summarized contracts, centralized approvals, operational data and documents — all of these provide perspective on the work done by the legal department. Furthermore, the resulting data can be used to justify budget for new hires, gauge performance down to the individual attorney, manage costs and revenue by vertical, and more.
Keep up to speed
Your in-house team needs to stay abreast of new developments in the legal and business environments. For instance, even though they've been around since the '90s, SPACs — an alternative way for companies to go public — are suddenly outnumbering and outraising IPOs.
Often referred to as "blank-check companies," a SPAC goes through a traditional initial public offering to raise revenue, then uses the proceeds to merge with a private company, enabling that entity to avoid a lengthy IPO process. There are companies whose IPO plans have been hampered by the pandemic and need a more frictionless way to access public market capital.
It's certainly worth considering, and there's lots of investor interest right now, but it is a complex process — so make sure your in-house legal team is prepared.
Anticipate and act
There are critical areas a business must anticipate and act upon to ensure the success of a strategic transaction. Legal has a vital role to play. Here are a few more ways leaders can ensure their teams are ready to do so.
Be ready and responsible: Define success and hold the team accountable for achieving discrete, measurable goals. Your legal team is responsible for analyzing possible scenarios and anticipating issues to ensure a smooth transaction that accomplishes the strategic goal while causing as little disruption to the business as possible.
Enlist the experts: A transaction involves the whole company, so identify key personnel early and get them involved. Further, executives expect their internal legal team to go beyond what outside lawyers offer. In-house attorneys have unique expertise on the company, and, as such, their insight should deliver actionable business-centric perspective and strategic vision.
Keep it simple: Modern solutions that are easy to use can help the legal team adapt to the organization, both in the advice they provide and action they deliver. It can also enable a legal department to better manage its own operations. Adopt modern technology to streamline processes and align the operations of the department with the operations of the business.
The better prepared and more innovative your legal team, the easier and faster a major transaction can be closed and business goals met.