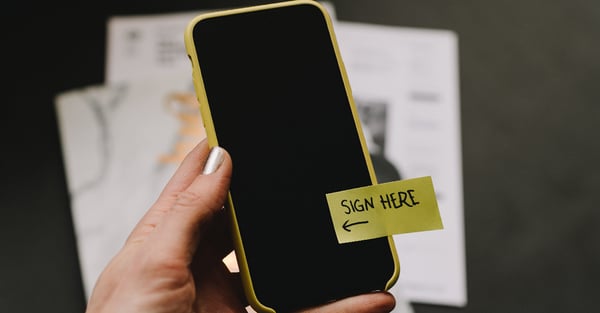 Given the stakes of the COVID-19 outbreak, adopting e-signature tools is no longer a luxury or an afterthought for your legal team. When parties can no longer sign documents physically, in person, you need to get a reliable e-sign solution deployed as soon as possible. Otherwise, you risk your contract deal-flow grinding to a halt.
It doesn't matter that your legal team can work remotely if no one can gather in groups to execute any of the agreements they produce.
The two leading e-signature tools on the market are Adobe Sign and DocuSign. To help you choose between them, LinkSquares has created our latest eBook: "Adobe Sign vs. DocuSign: Which is Better for Your Legal Team?"
When "social distancing" has made business as usual impossible, you need the best e-signature solution you can find. More importantly, you need the best solution for your organization. That's where "Adobe Sign vs. DocuSign: Which is Better for Your Legal Team?" come in.
Our eBook compares the strengths and weaknesses of each leading e-signature solution and discusses the use cases for which each is best suited. While under normal circumstances you could afford to test drive a number of e-sign tools until you found one that is "just right," the coronavirus pandemic now requires that you get an ideal solution in place as soon as possible.
"Adobe Sign vs. DocuSign: Which is Better for Your Legal Team?" helps you evaluate both of the leading e-signature tools so you can get the right one in place with minimal delay.
If you're ready to choose the best e-signature tool to help you weather the coronavirus crisis, download the Ebook now.
And if you want to pair your chosen e-signature solution with the best contract analysis solution available -- and get a handle on all the suddenly relevant contract clauses in your portfolio -- contact LinkSquares today.