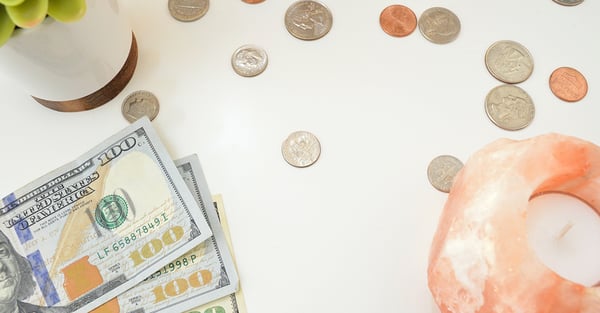 One of the most important metrics for any direct sales team is time-to-close, which is also one of the rare areas where the legal team can help sales representatives drive up company profits.
Time, as they say, is money, and the longer it takes to close a sales deal -- as in, time-to-close -- the less time a sales representative can spend developing new, additional deals. The shorter the time-to-close, the higher your company revenues (and sales commissions). So, how can legal help bring down time-to-close?
That's just one of the use cases we detail in our newest eBook, "How Legal Can Partner with Internal Teams to Drive Profits". In this eBook, we outline all the ways your legal team can help increase revenues or drive down costs for other internal teams, and we don't just mean by avoiding lawsuits. If you want your legal team to be seen as a profit center, not just a fixed overhead cost, download "How Legal Can Partner with Internal Teams to Drive Profits" today.
To answer the previous question, legal can bring down time-to-close numbers and drive up sales profits by providing a premade sales contract for every occasion.
Most sales teams have a "standard" sales contract that is the basis for all deals, but in competitive markets, these agreements are just starting points that often require customization for particular clients. While a default agreement may not require timely (and costly) legal review, any changes require legal oversight and approval, which means time-to-close goes up and profits go down.
The solution is to have a "modular" standard agreement, with specific clauses and subsection ready to be swapped in and out for your most common sales exceptions. Do you often need special privacy policy language for healthcare clients' HIPAA concerns? Have those changes at the ready so a sales representative can swap out the relevant clauses without a lengthy legal review. Do you regularly need a GDPR addendum for European clients, co-marketing agreements for reference customers, or special pricing for charitable or educational non-profits? You should have those addenda and substitutions ready for standard contracts, too.
When your legal team doesn't have just one standard client contract, but a matrix for assembling a standard contract to address all your most common sales scenarios, you can reap incredible gains in time-to-close -- and turn your legal team into an obvious profit partner.
In this eBook, we detail additional scenarios for partnering (and driving profits) for your sales team, as well as identify other departments and other opportunities for your legal team to establish itself as a partner in boosting revenues or lowering costs. If you're ready for your legal team to step out of its pigeon-hole as a mere cost center, download "How Legal Can Partner with Internal Teams to Drive Profits" today.
And if you're looking for some advanced contract analysis software that makes developing and monitoring "modular" sales contracts easy, LinkSquares has you covered. With the help of advanced natural language-processing artificial intelligence, LinkSquares can make your contracts easy to analyze, categorize, monitor and amend. There's no better time to gear up to partner with your sales team to drive profits, so contact LinkSquares today.