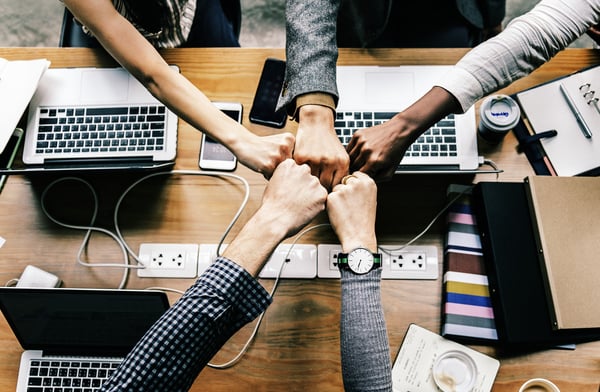 As a Chief Legal Officer or General Counsel, it can often feel like you and your legal team are fighting the proverbial "never-ending battle" against a backlog of poorly organized, poorly understood Non-Standard Contracts. Compounding this problem can be an influx of similar agreements that appear due to a merger, acquisition, partnership agreement, or a deal with a major vendor (who absolutely won't let you redline their boilerplate Master Services Agreement).
No one understands the problems that "Non-Standard Contracts" can cause. Otherwise, they might stop foisting them on you.
One solution might be to talk about "Non-Standard Contracts" in terms that get your colleagues' attention. That's one of the benefits of Linksquares' latest eBook: Legal Kryptonite: How Legal Teams Can Defeat the Supervillainy of "Non-Standard Contracts".
If you're fighting a never-ending battle, you're practically a superhero, and your enemies are the metaphorical supervillains that crop up as a result of your backlog of non-standard and unreviewed contracts. Legal Kryptonite wraps your contract problems in the simple, entertaining language of comic book superheroes, helping those outside the legal profession understand the risks associated with "Non-Standard Contracts" -- as well as the tools you need to defeat these "supervillains."
With the help of Legal Kryptonite, you'll be able to articulate the lost hours, missed contract opportunities and unaddressed legal liabilities caused by "Non-Standard Contracts" without resorting to intimidating legalese. It might seem cheesy, but if recent box office figures are any indication, people respond to superheroes -- so you might as well use that to your advantage.
Download Legal Kryptonite: How CLOs Can Defeat the Supervillainy of "Non-Standard Contracts" now to start a lighthearted but important conversation about "Non-Standard Contracts" in your organization.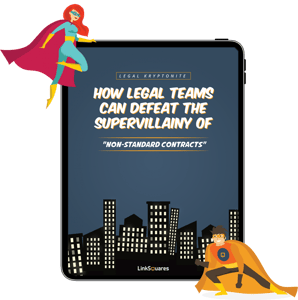 And if you're ready to arm yourself with the secret weapon that can defeat Non-Standard Contracts once and for all, contact Linksquares today.