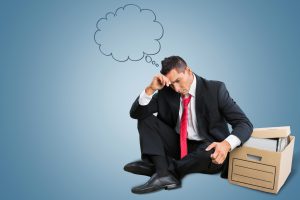 The federal government has been under crisis management for not investing in new servers, software and data protection. The Government Accountability Office reports that the IRS uses 56-year-old computer code to update taxpayer accounts. In addition, security experts say that data threats may create "a crisis bigger than Y2K", according to Federal Chief Information Officer Tony Scott. Now, your legal team isn't the U.S. government, but perhaps this can be a warning for all. When it comes to a data loss event or security breach, its critical to respond appropriately and get customer information quickly. Here, we list six tips for legal crisis management.
Focus on the Bigger Picture
Think of every instance where your company experienced an emergency. How did you respond? What key takeaways did you learn from that experience? You can't always control what may or may not happen to your firm, but you can control your response. Letting your emotions take over will not solve the problem at hand. In fact, it is much more beneficial to your organization and your employees, if you keep a level head with regard to targeting a solution and crisis management. You might get a dreaded phone call from your head of IT, asking "are you are sitting down?". You probably should sit down and remind yourself why your firm is in business and what your long-term goals are.
In the meantime, you'll need to determine which customer agreements stipulate that they are notified in the proper timeframe. Maybe you have 48 hours to notify your customers that there was an incident and their data may be at risk?
This is one of the main use cases for LinkSquares, allowing finance and legal teams to sleep well at night knowing they have a tool in place that has them ready to respond quickly in the event. Hand your boss that data breach notification clause report 30 minutes after he asks, not a week later.
Be Straight-Forward
It won't be long before news of the incident can get out to the public. The best way to handle the situation is by letting everyone at your office know about it up front. Perhaps schedule an impromptu meeting where you let staff know of the situation and what you are working on to fix it. Moreover, you might offer to answer a few questions to ease any fears. This is the time to make the good decisions backed by good legal data from your customer and vendor contracts.
LinkSquares can help review this information. The platform will help you reduce legal risk and save time with instant search through contracts and agreements. You can also utilize the automated analysis tools or "smart terms" to locate the results with every client. This can be highly useful when dealing with a lawsuit or data breach and needing answers quickly.
Respond Quickly
If you find that clients start calling you, angry and pummeling you with questions you can't answer, you want to keep an open mind and be prepared. Remember that they are not actually mad at you individually, they are worried about what may be at risk. Give them the benefit of the doubt knowing that this is an unusual and rare circumstance. Your job is to remain level-headed and professional. This incident will pass, but people will remember how you handled it.
When this difficult time passes, you will learn something from it that will leave you better prepared for any future issues. This is why it is important not to bury your head in the sand.
For more information on how LinkSquares can help with legal incidents and crisis management, click here.