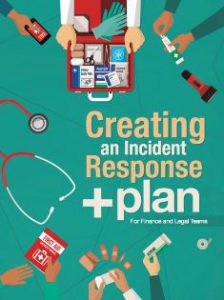 Data breaches, lawsuits and other legal issues are happening with increasing frequency and targeting even larger companies. Cyber criminals are becoming more savvy and effective. As a result, organizations have a lot more to deal with in terms of compliance. An incident response plan to protect your firm and your clients. Nonetheless, the growing threat is pervasive. Here is a short snippet:
This is something we hear about at LinkSquares all the time. A team did not have a good incident response plan in place and then some sort of problem within a company occurs, like security attacks, legal problems, or issues with employees that creates a difficult situation. They are slow to react because they're not prepared, and instead of getting ahead of the problem to turn it around, things spiral out of control. This is why the team here at LinkSquares has created a guide to share some of our learnings about company incidents and having a plan for response.
The solution is quite straightforward. You need to have an incident response plan in place for immediate and impactful response to a data breach. In addition, you must determine the steps you need to take to prevent an incident of this magnitude. Instead of having to deal with negative headlines, reporters and unhappy clients, don't let these events spiral out of control.
Don't get caught unprepared. The last thing your firm needs is a loss of reputation. Keep your information guarded by downloading our "Creating an Incident Response Plan" eBook today. This book covers how to get prepared for almost any legal event. Whether its an SLA uptime violation or a contract breach, each section covers strategies to handle issues that can occur.
Download it here today!